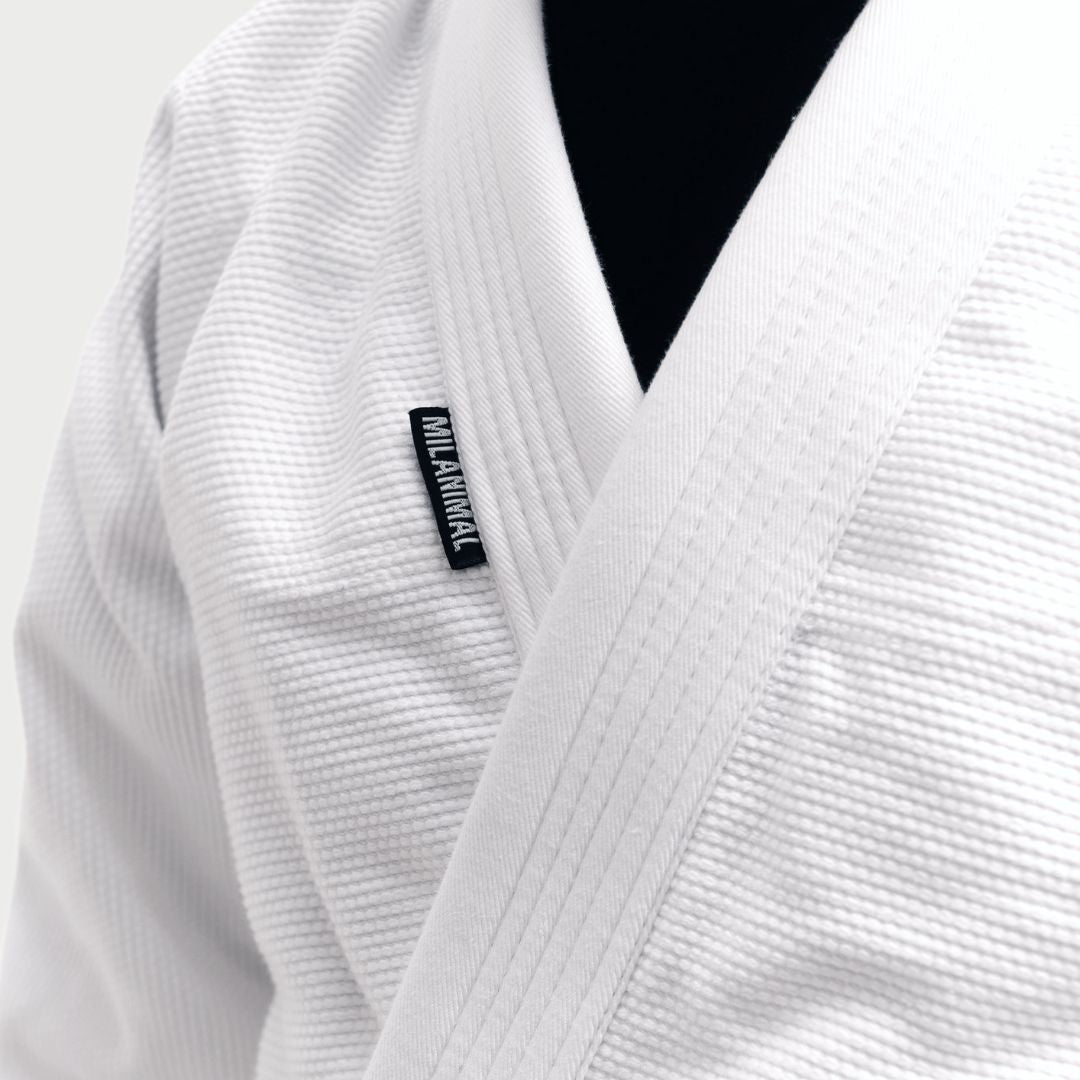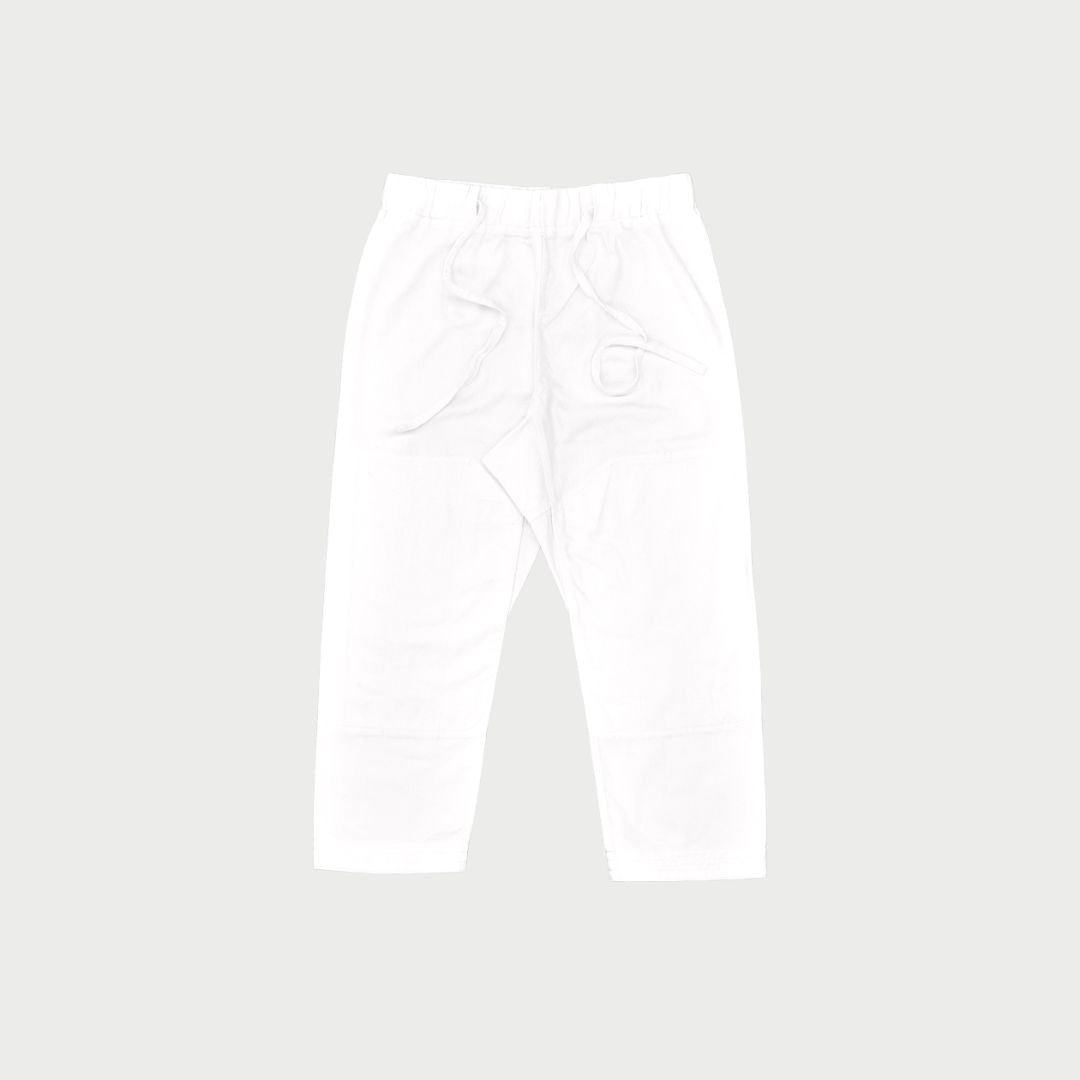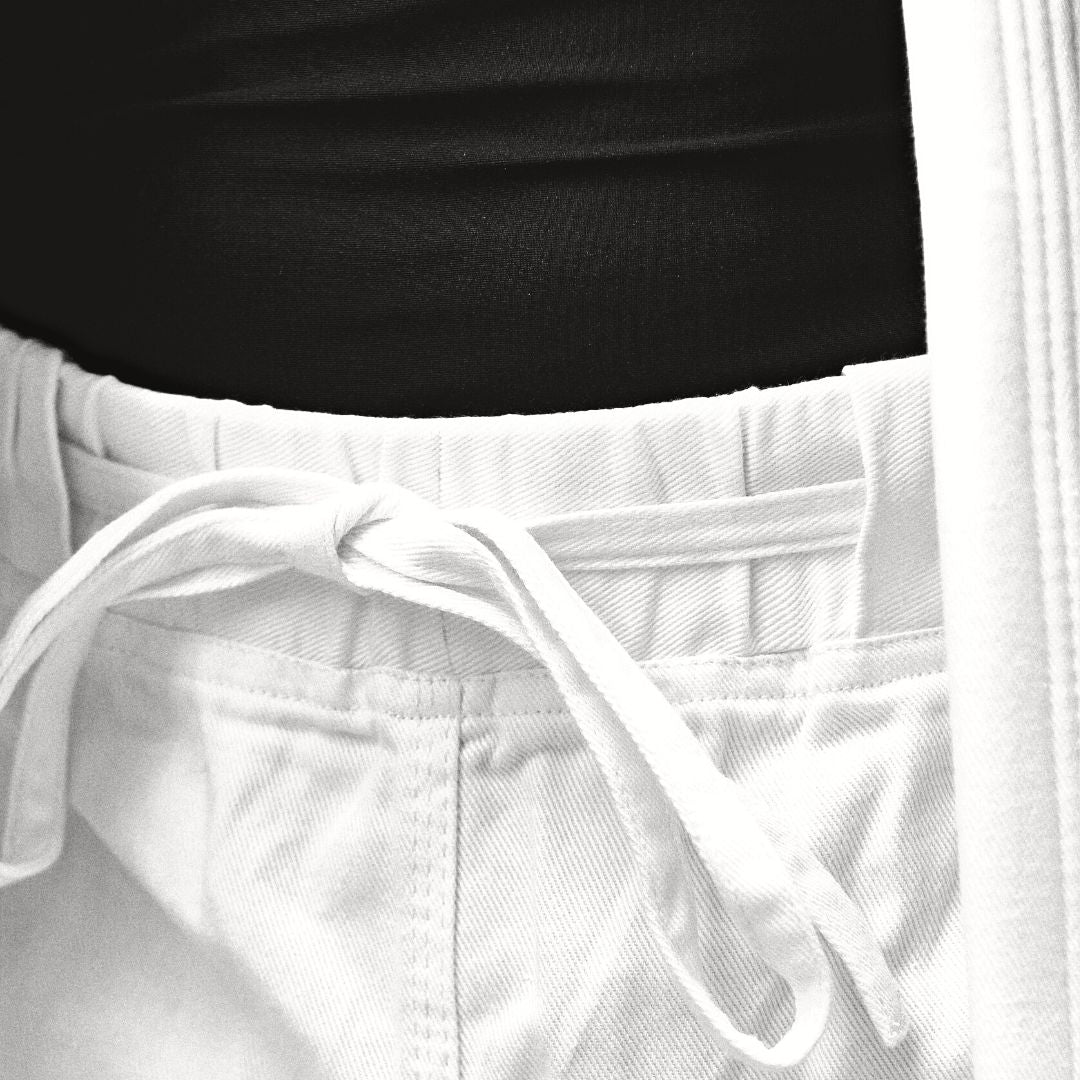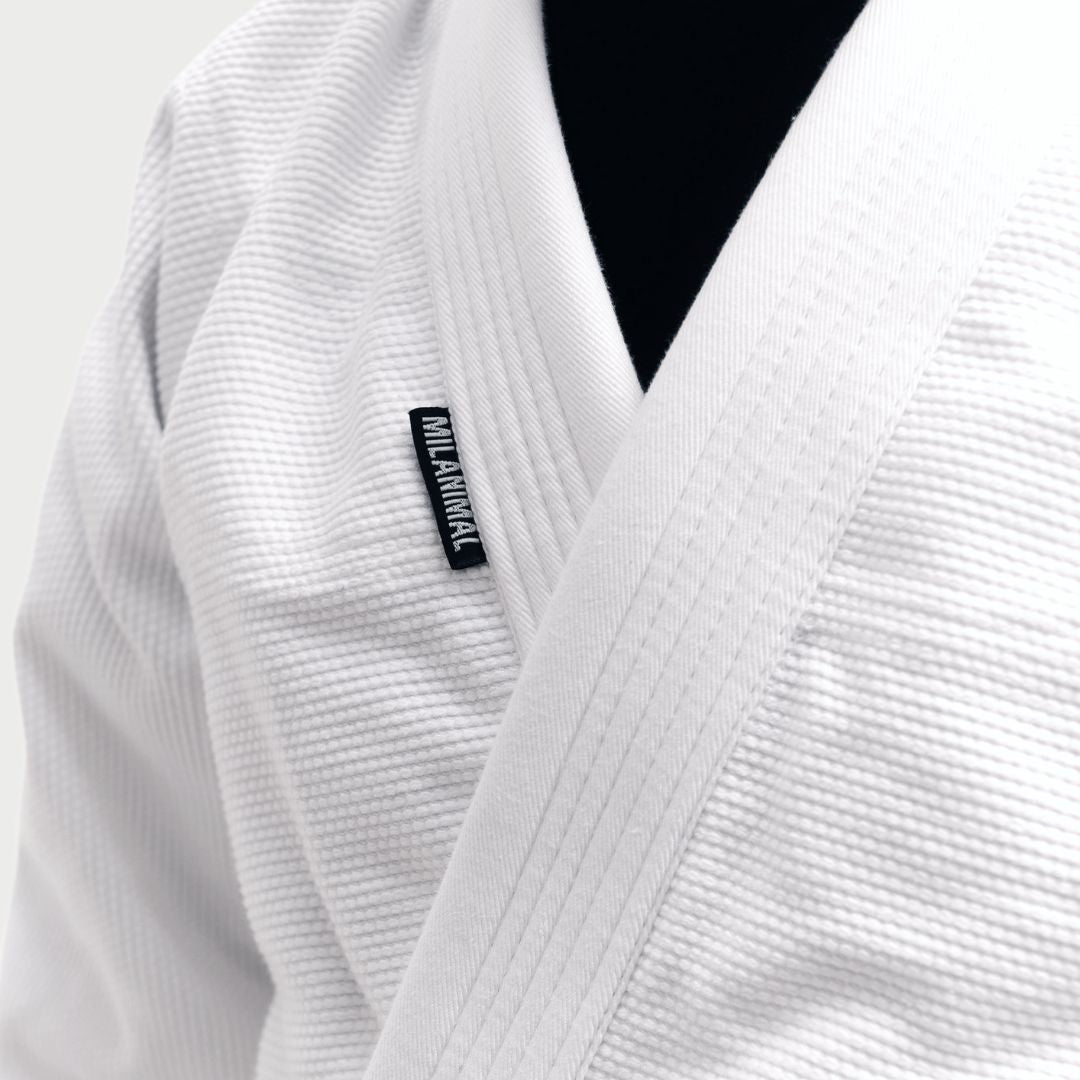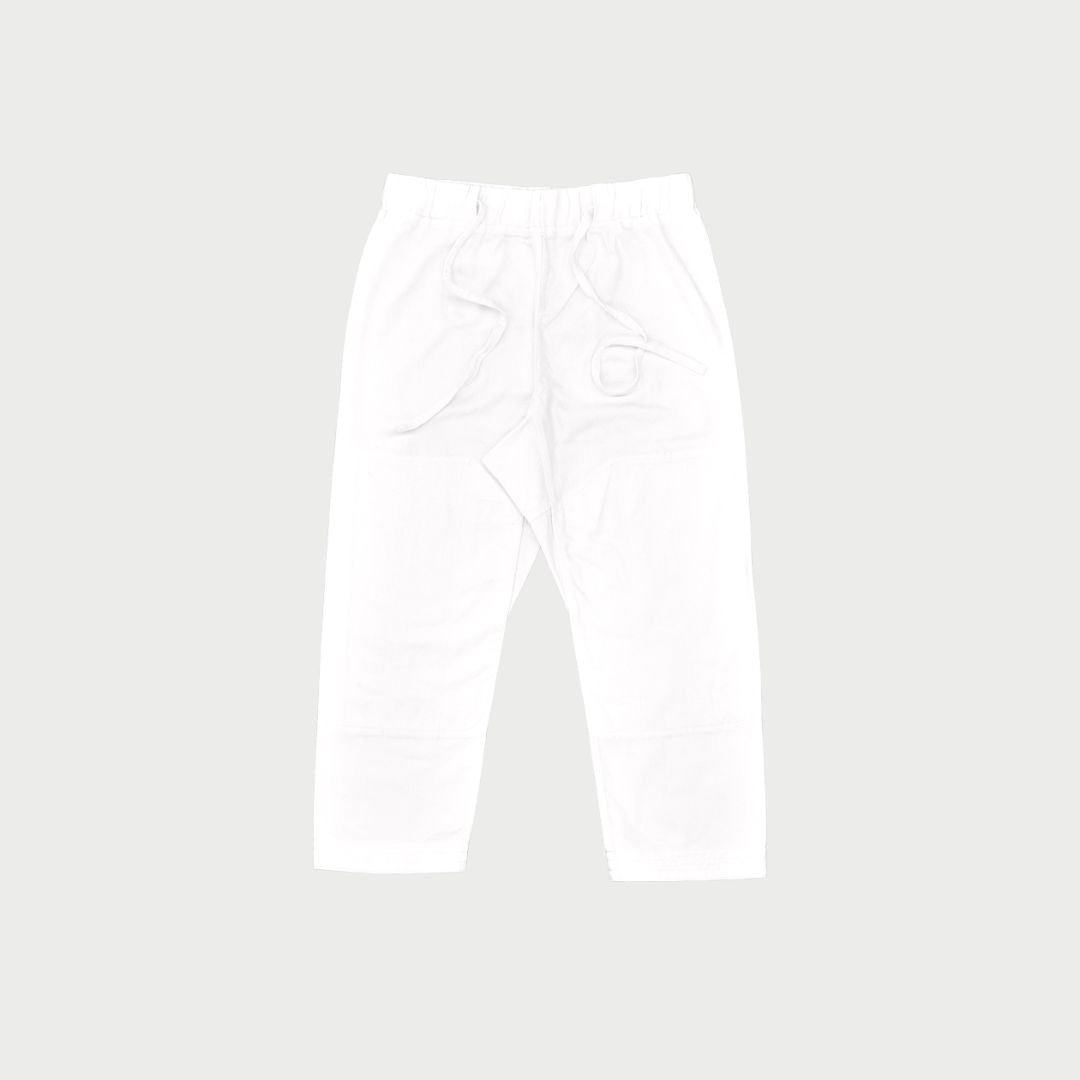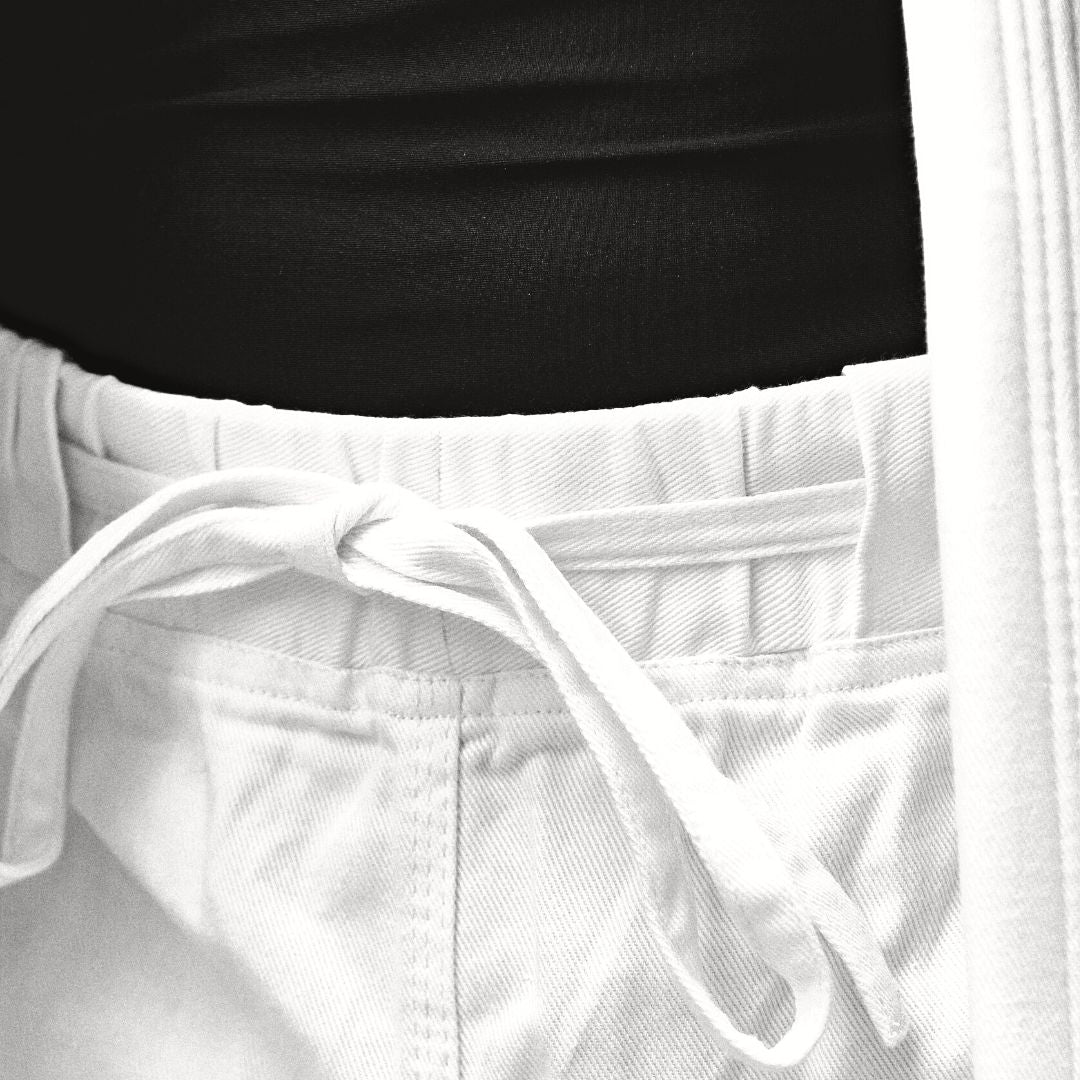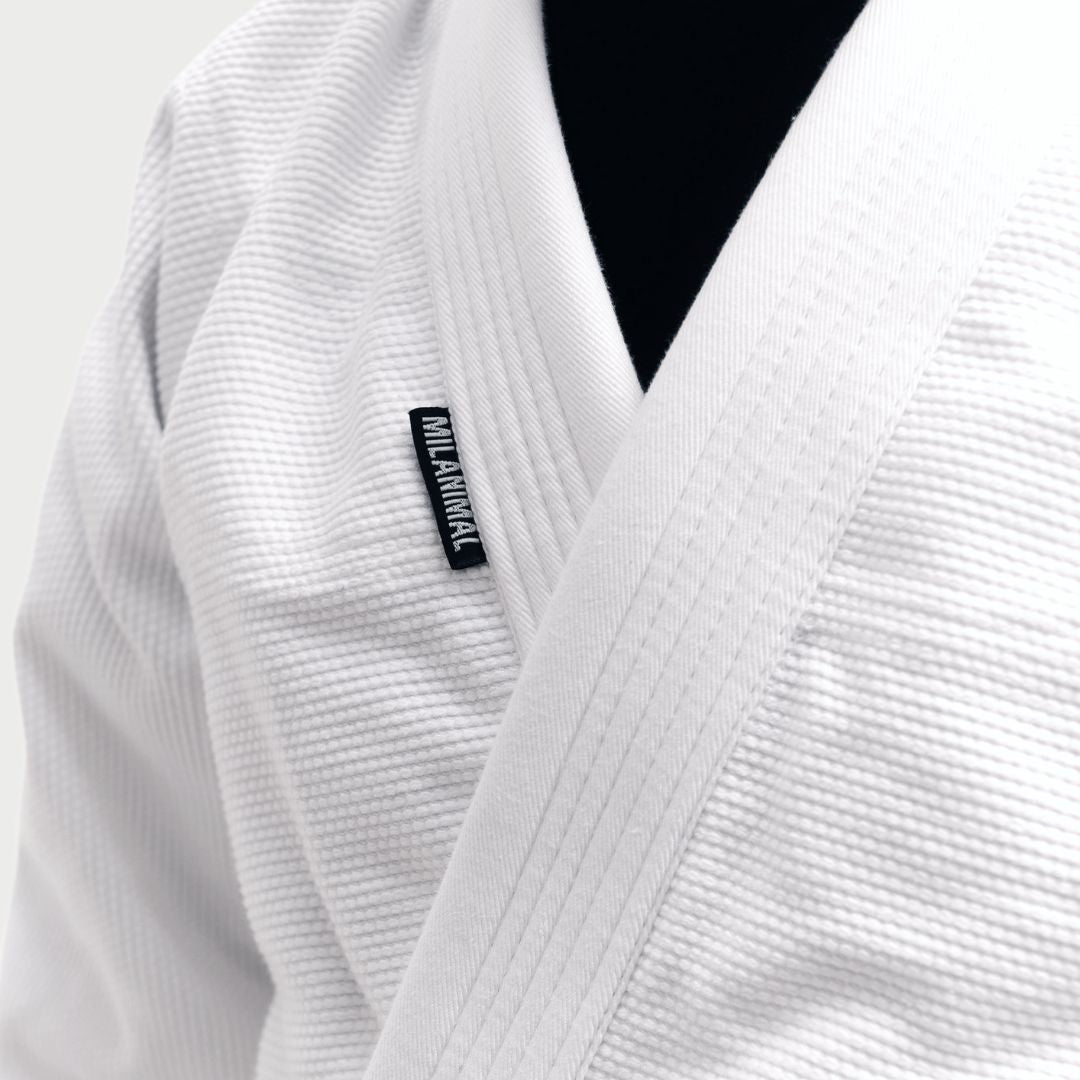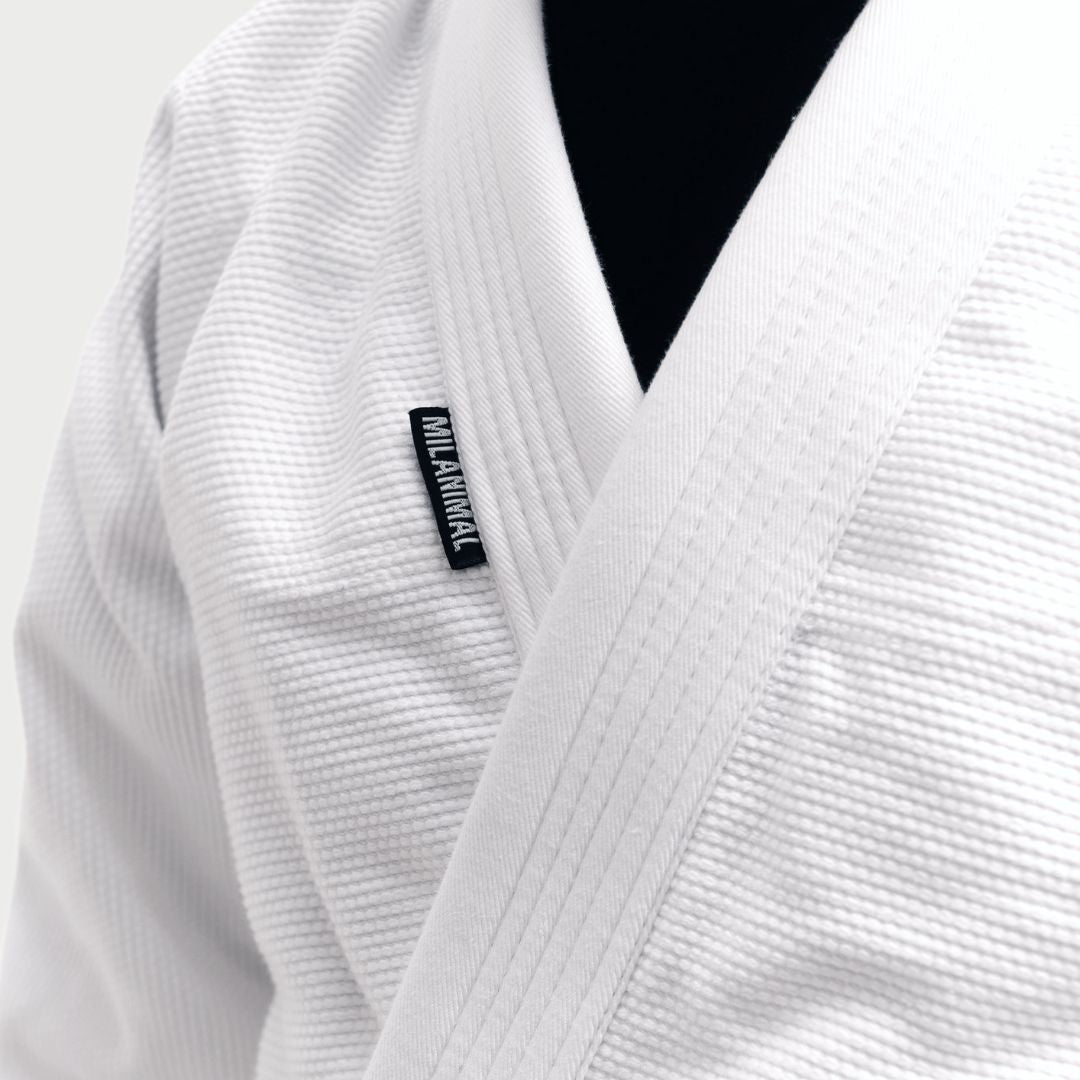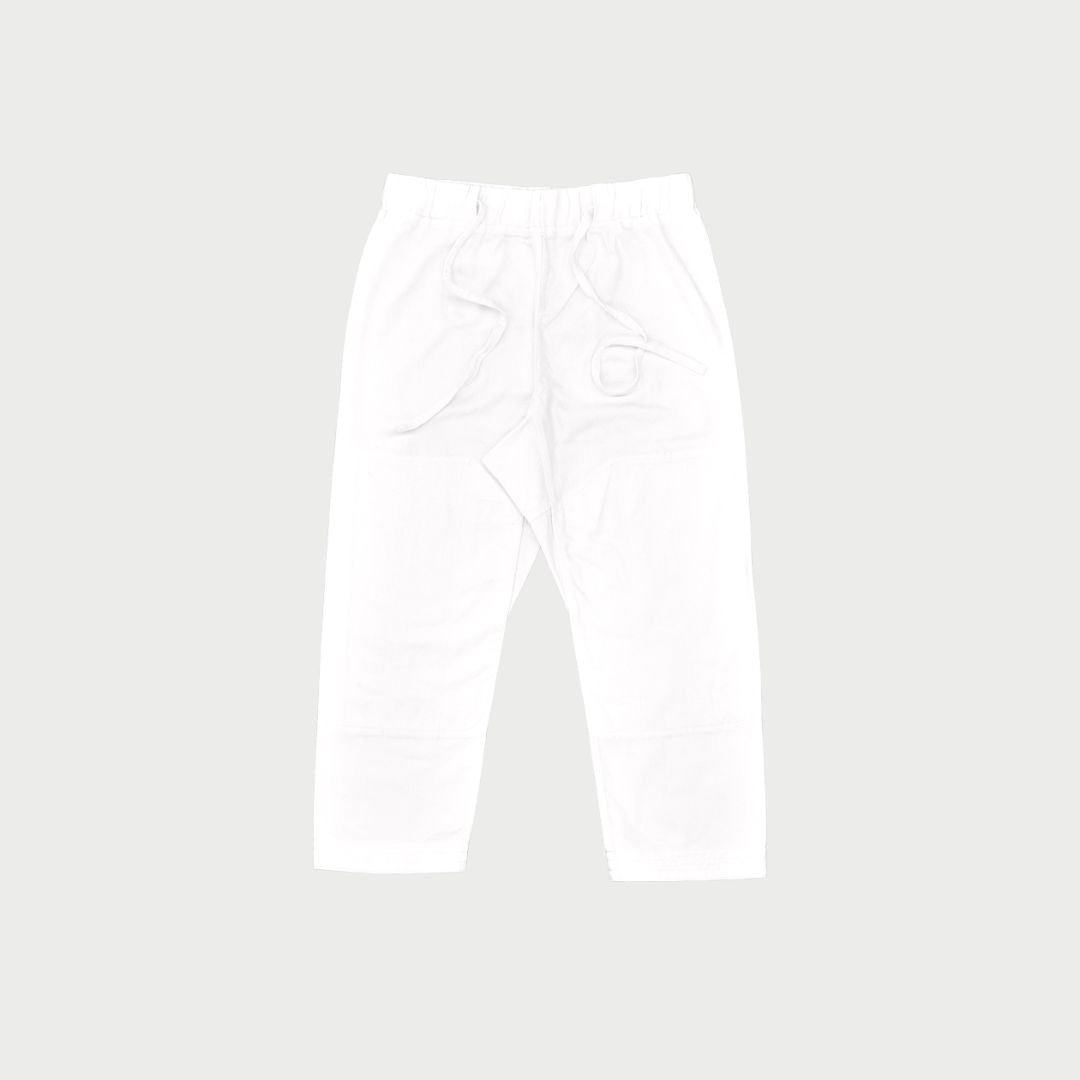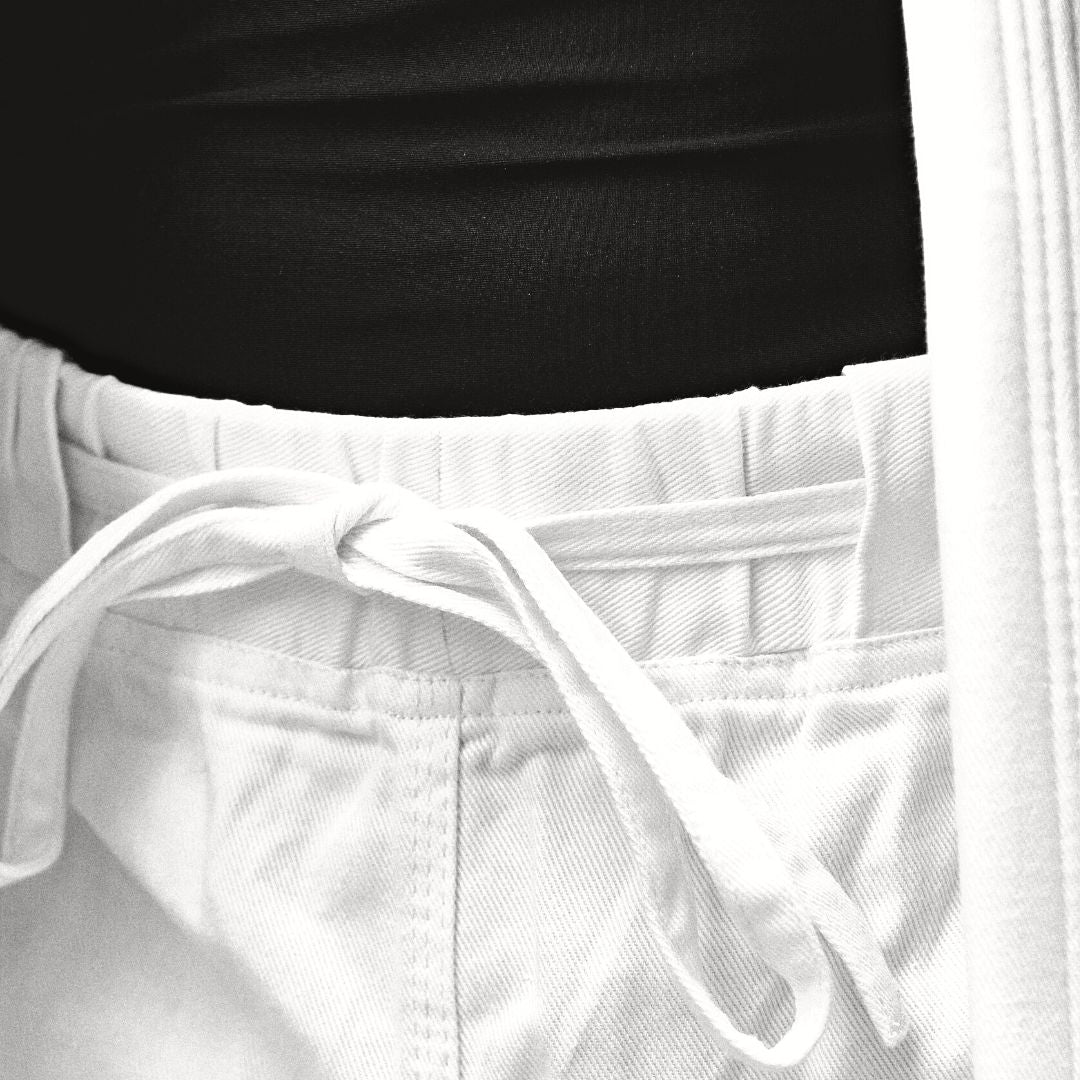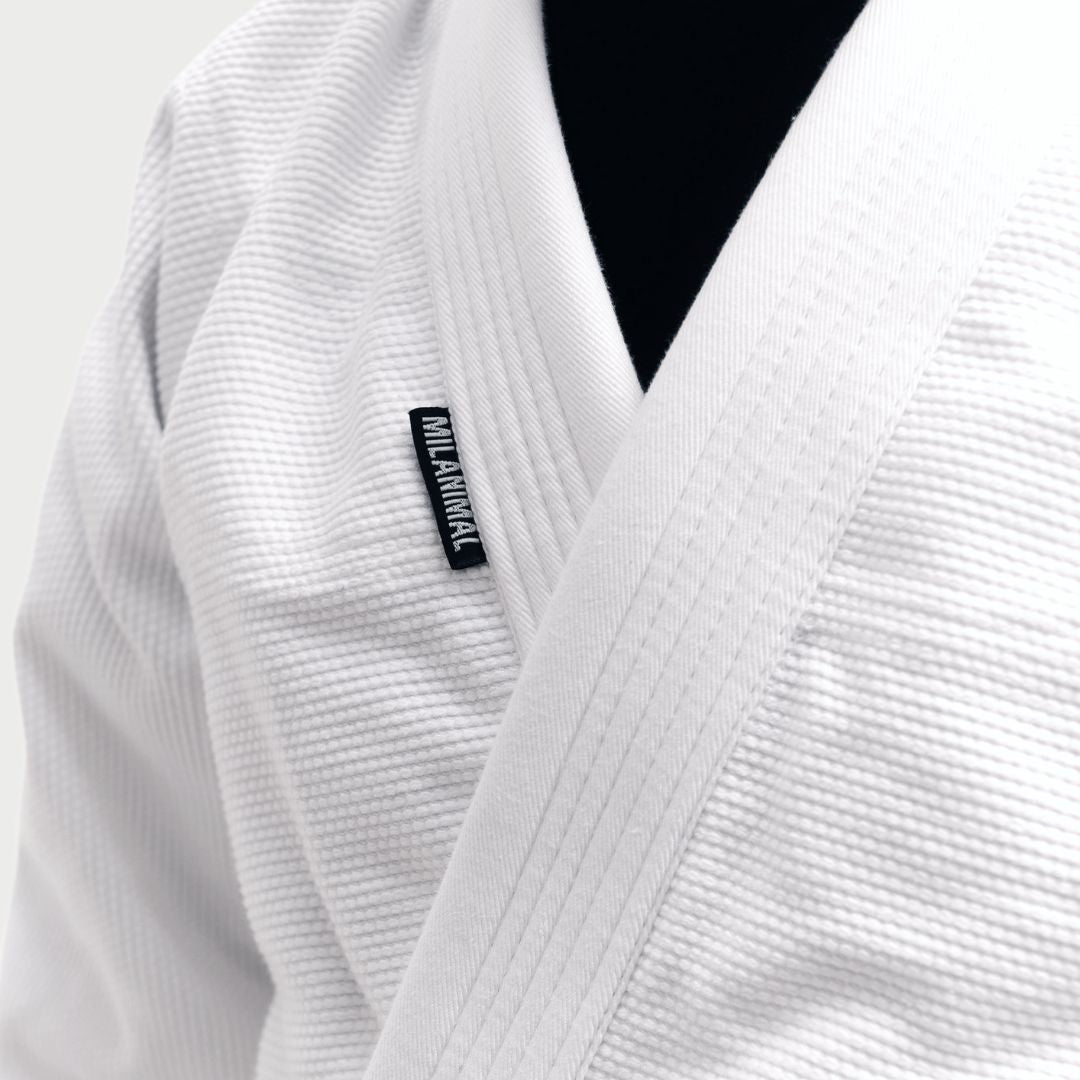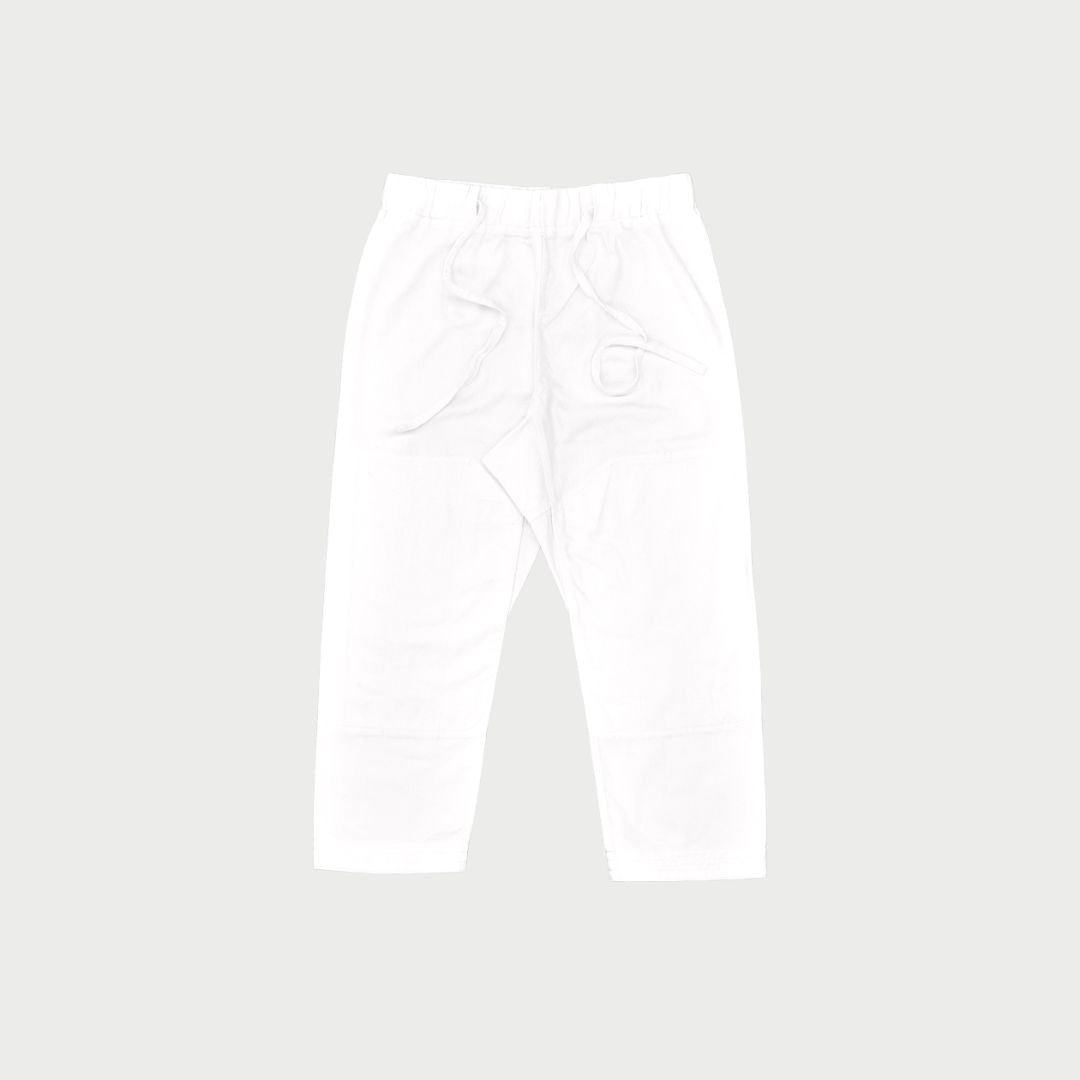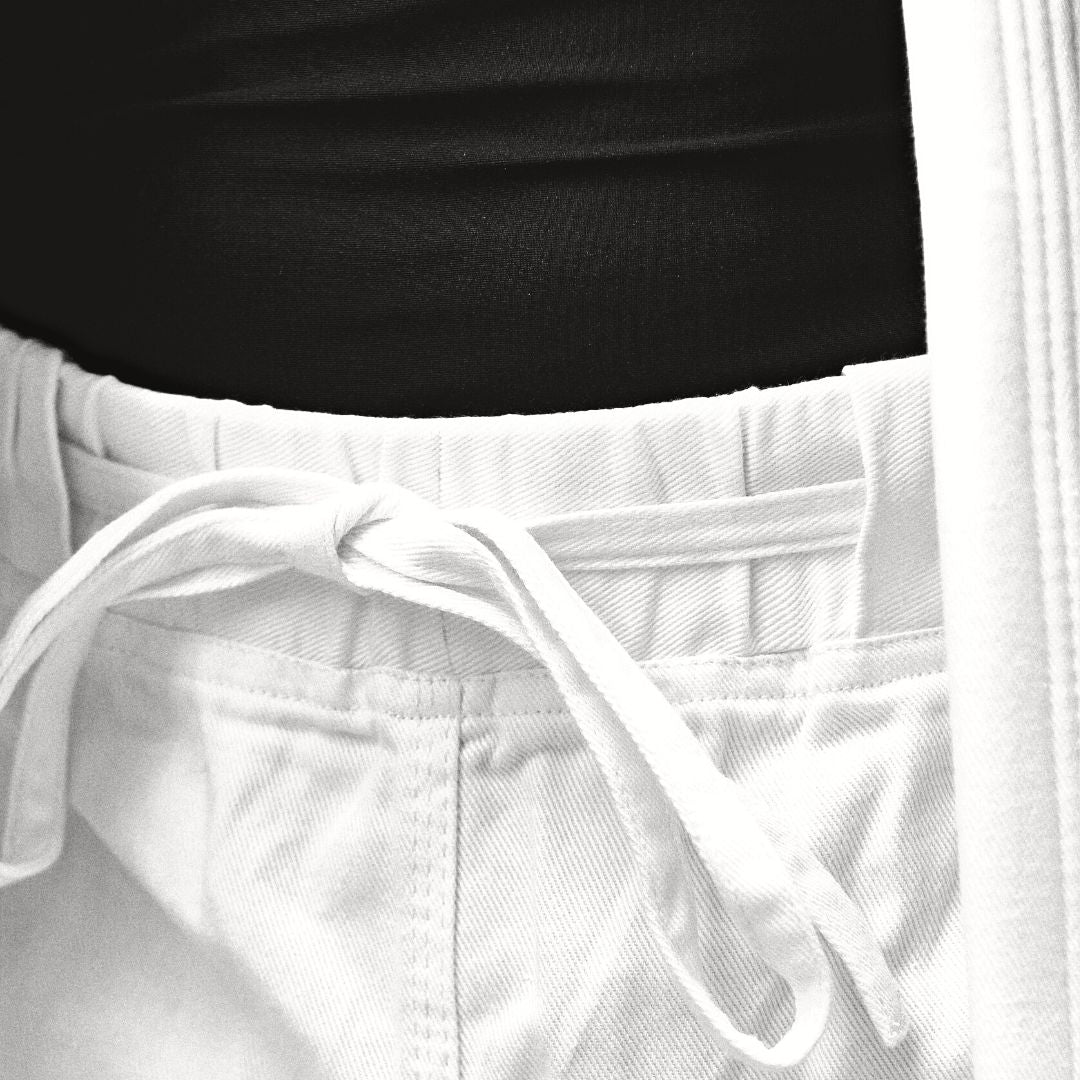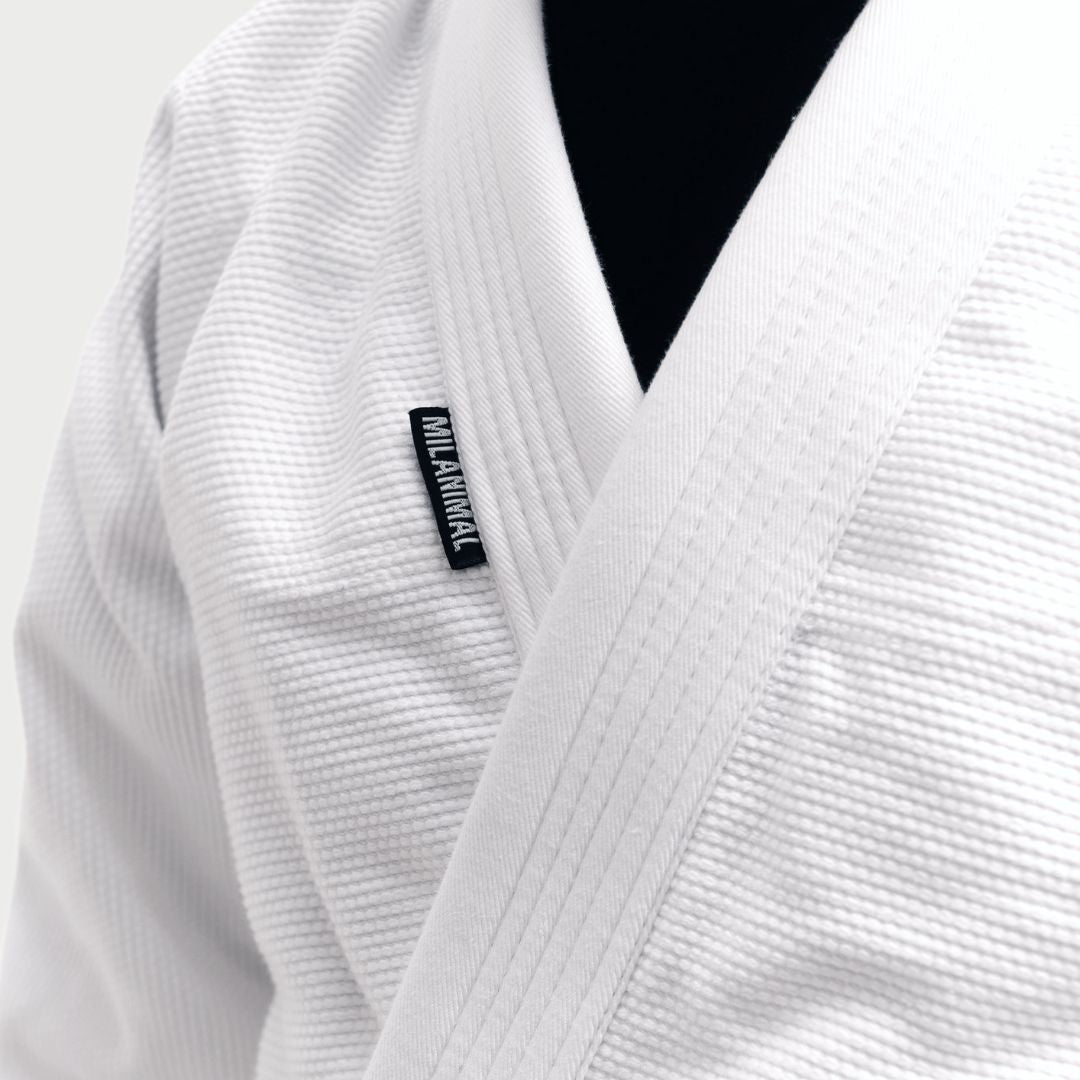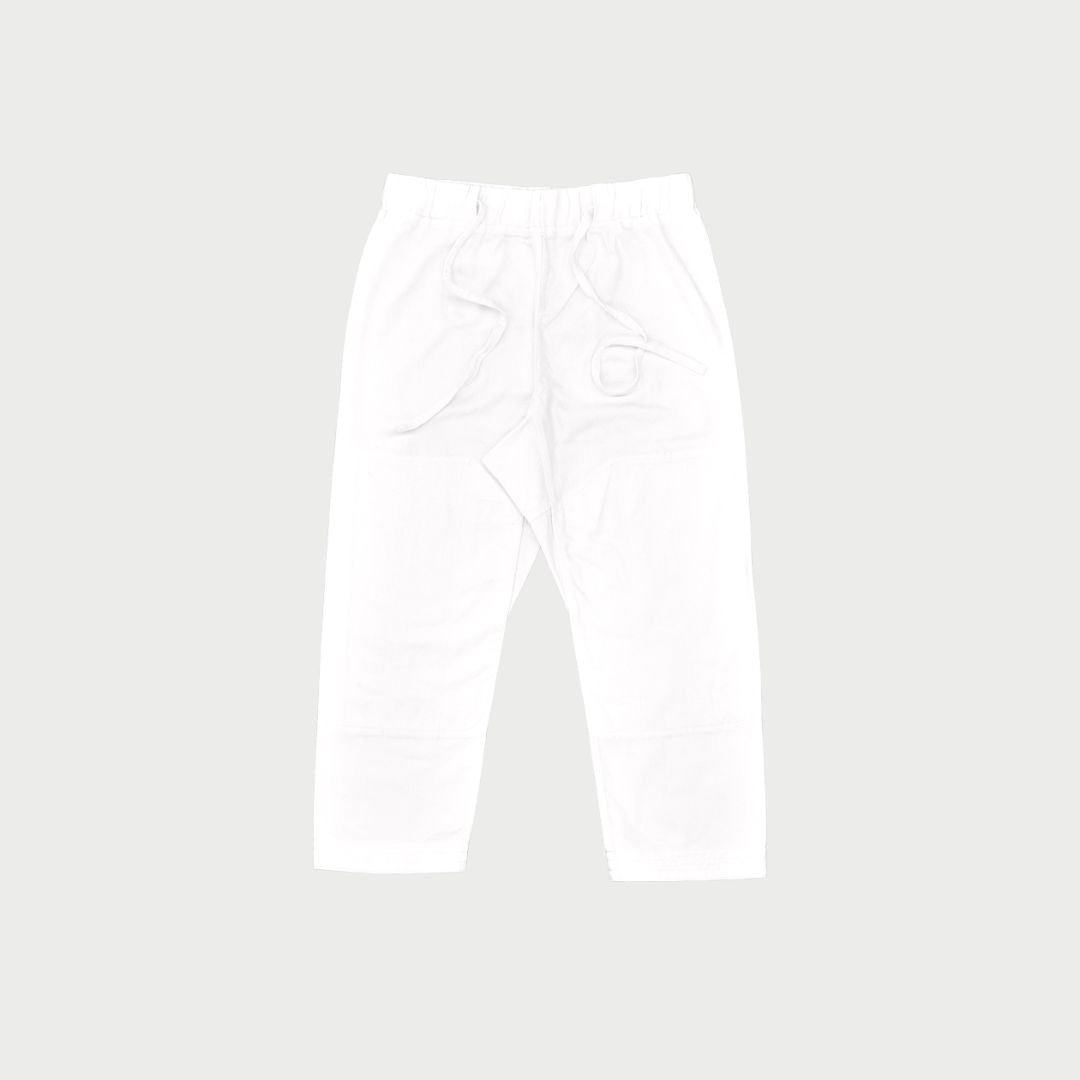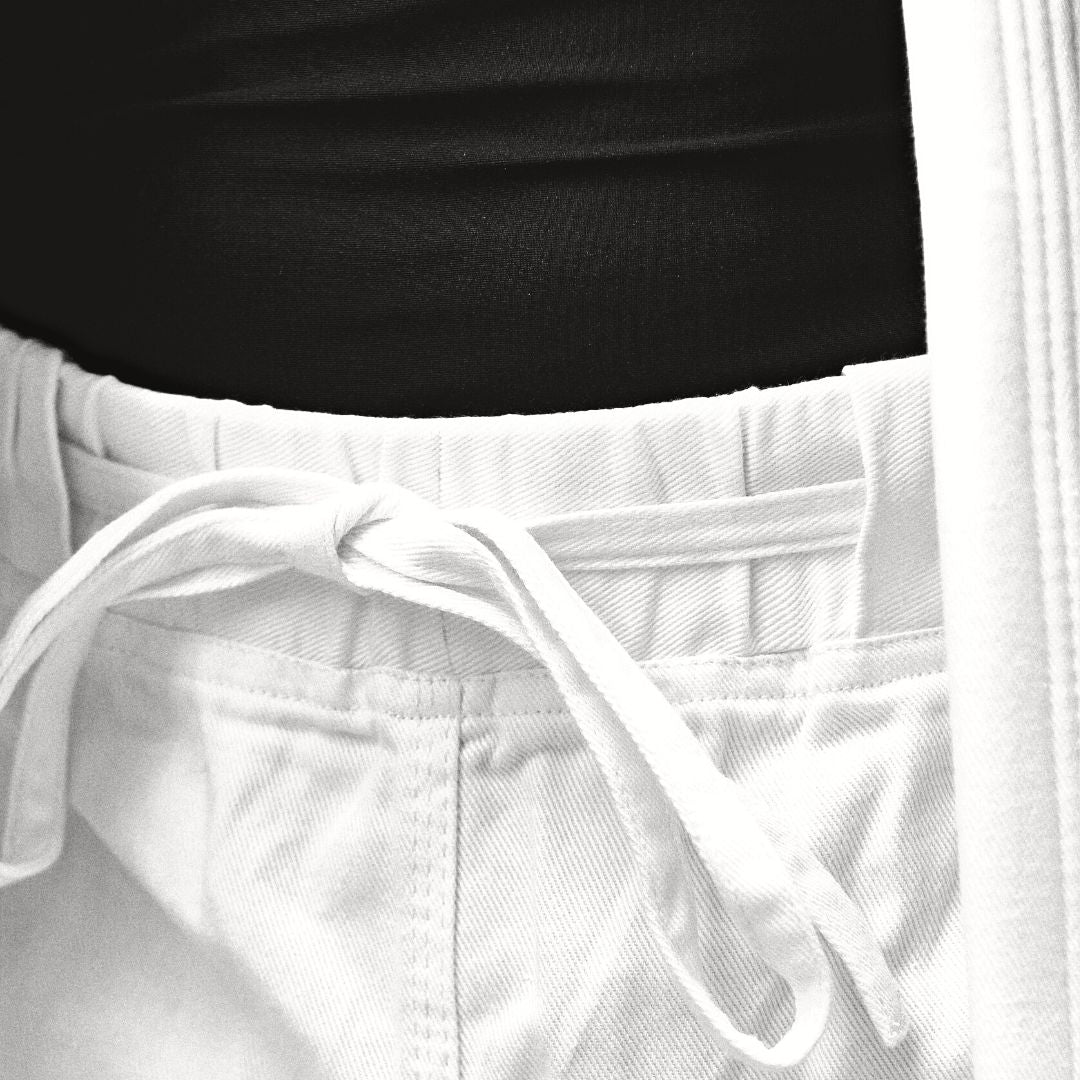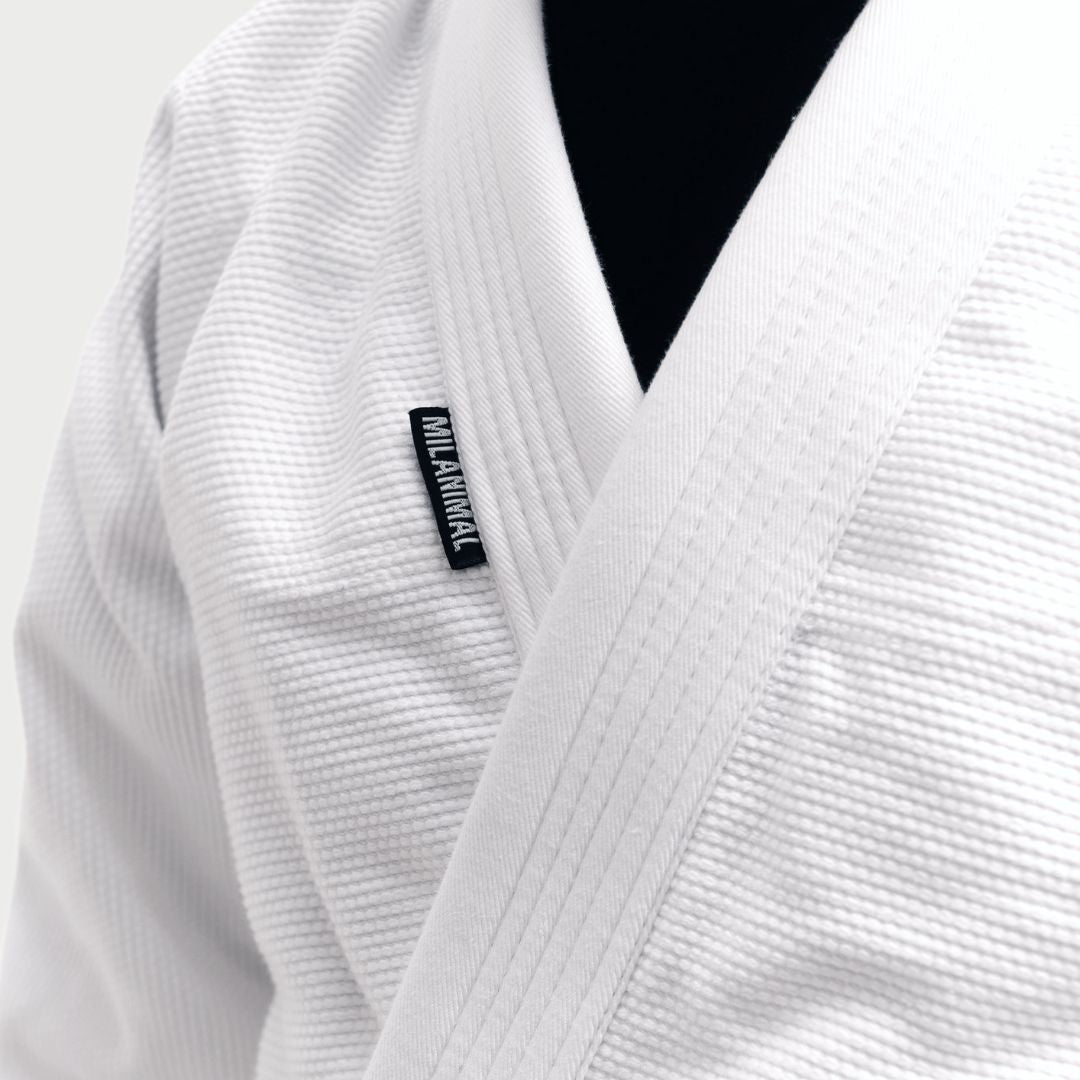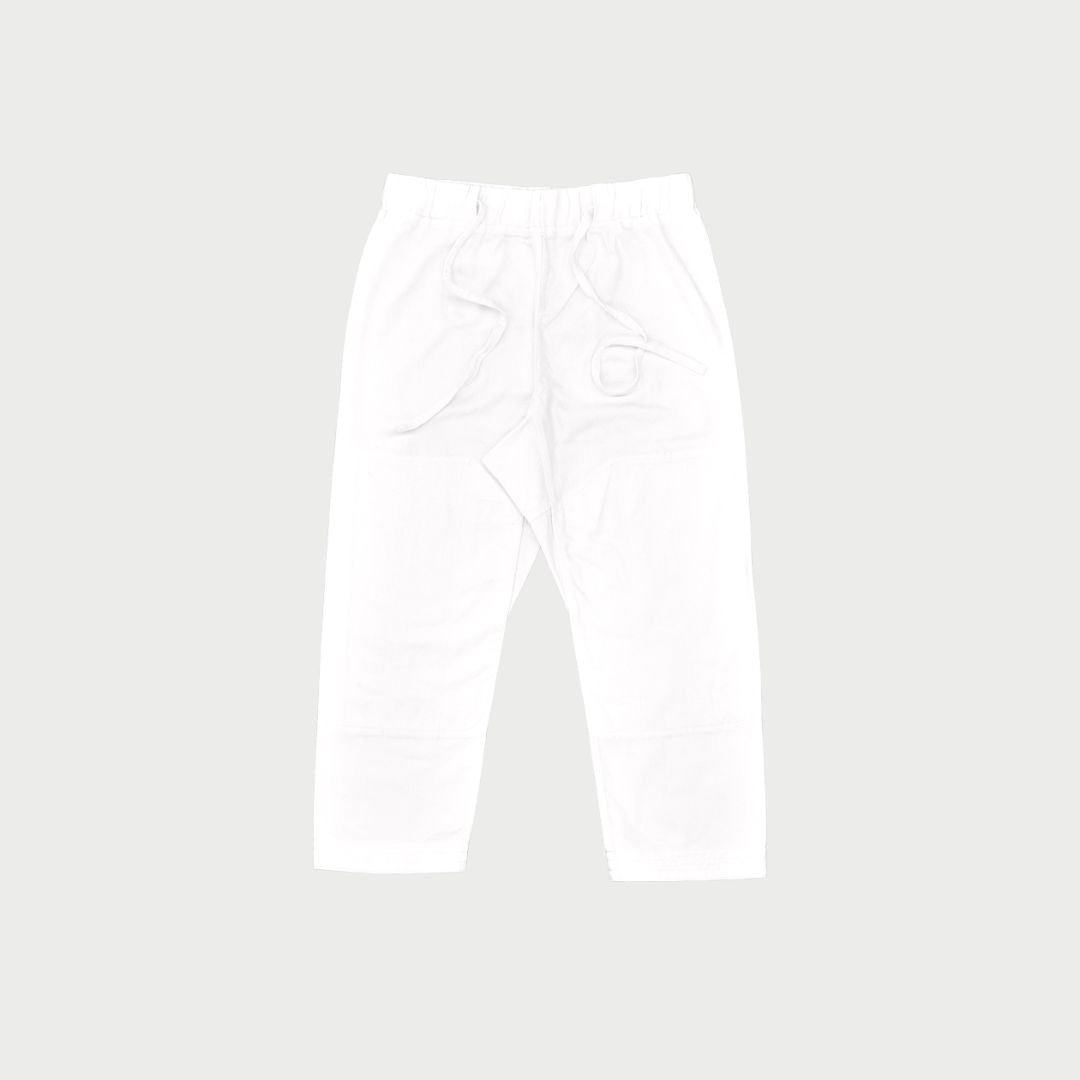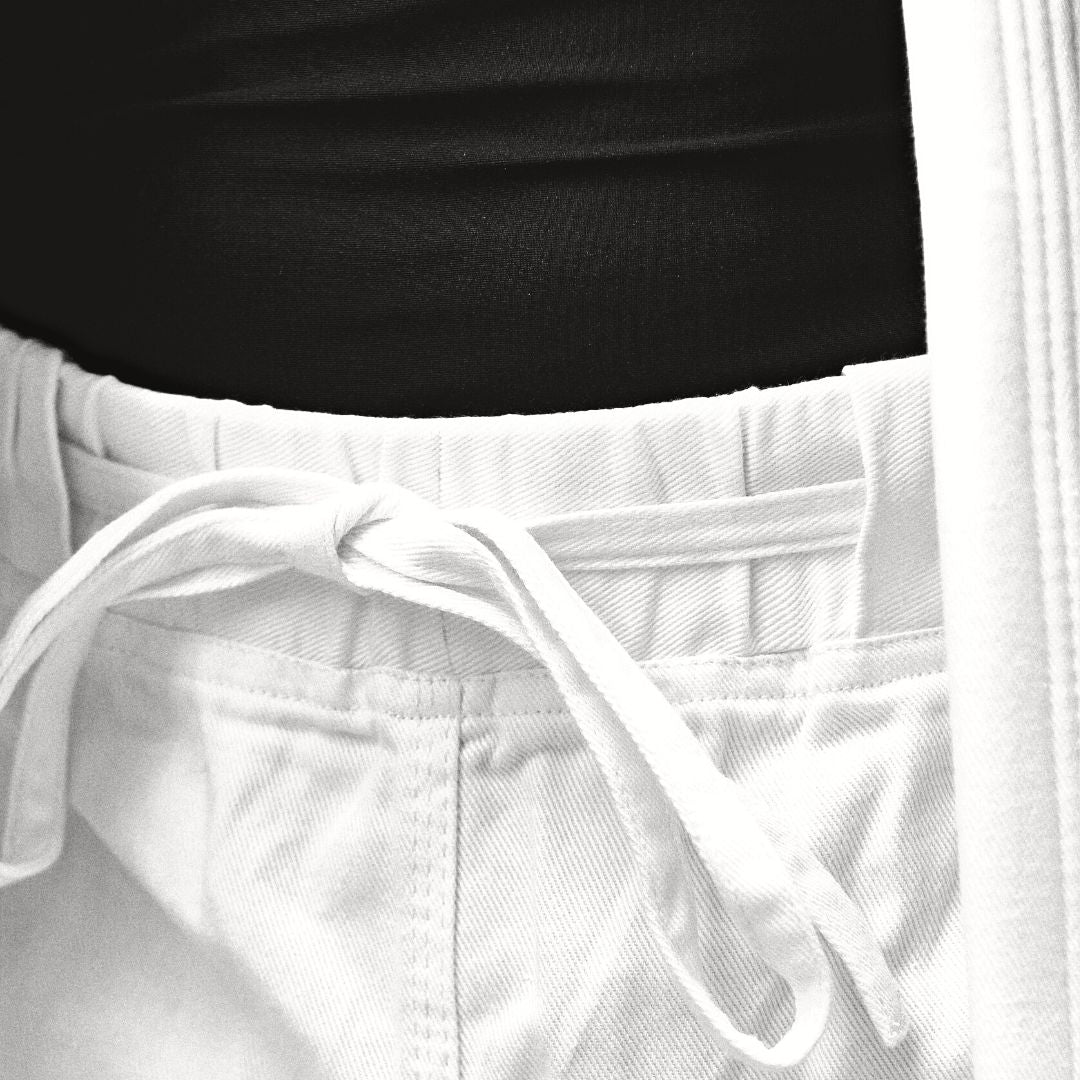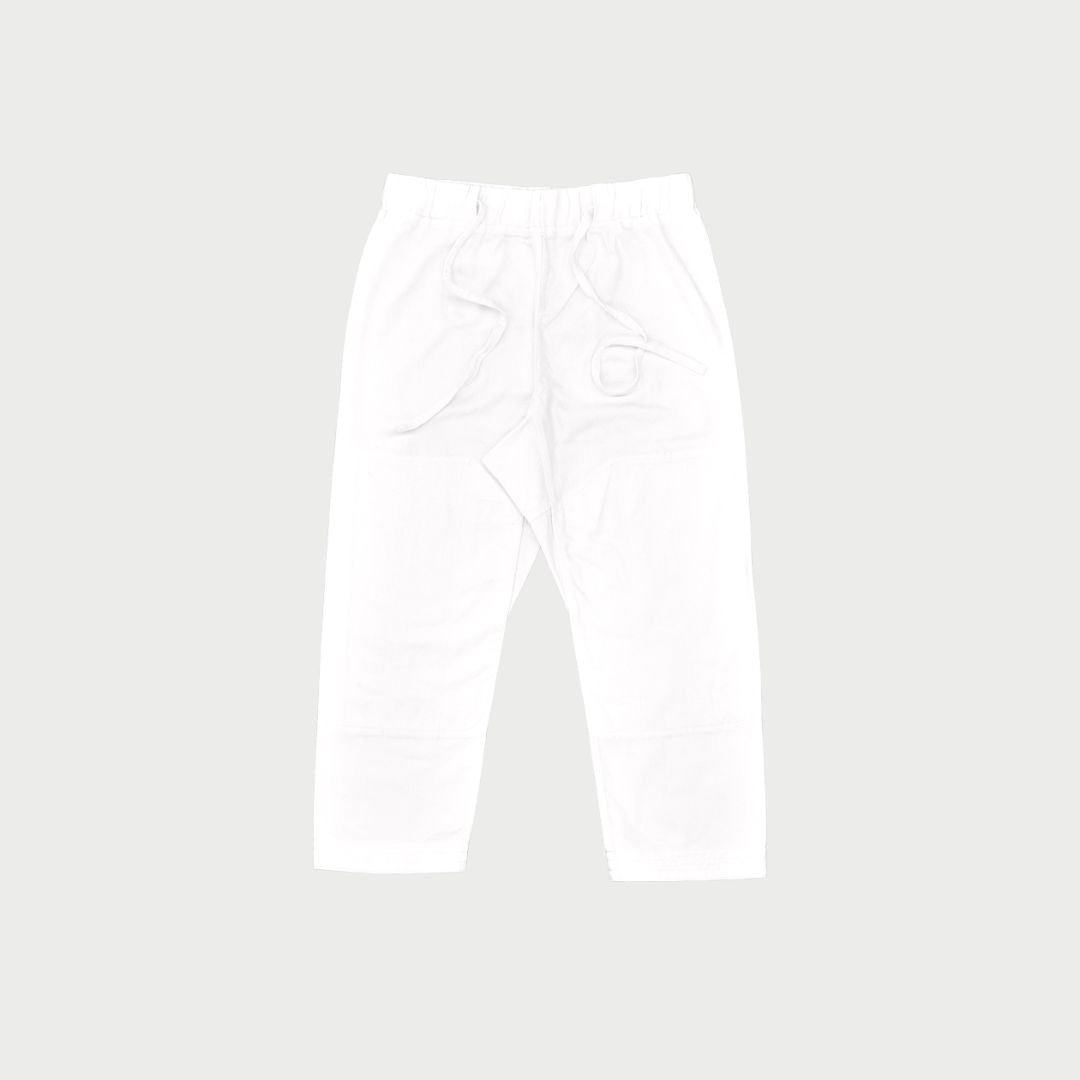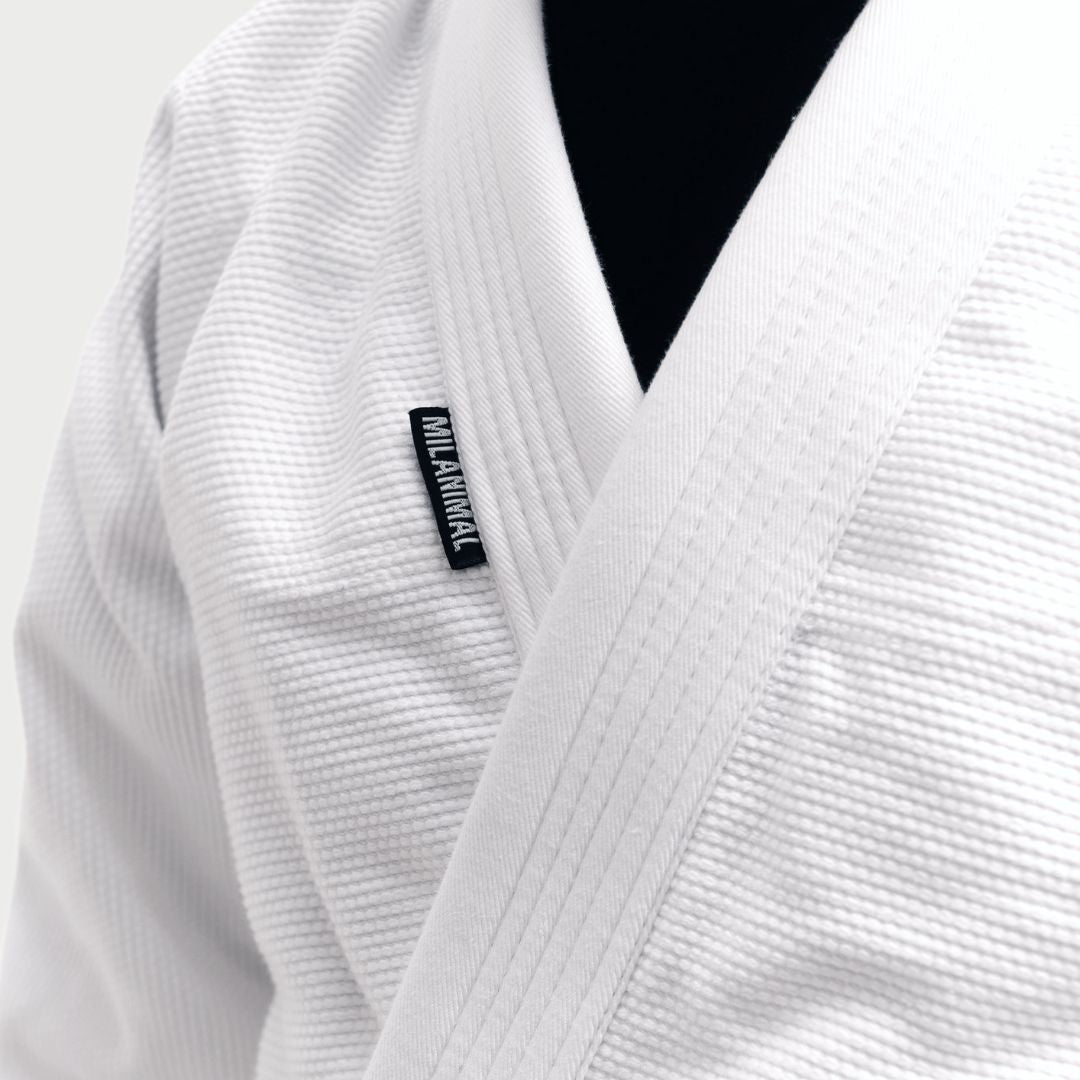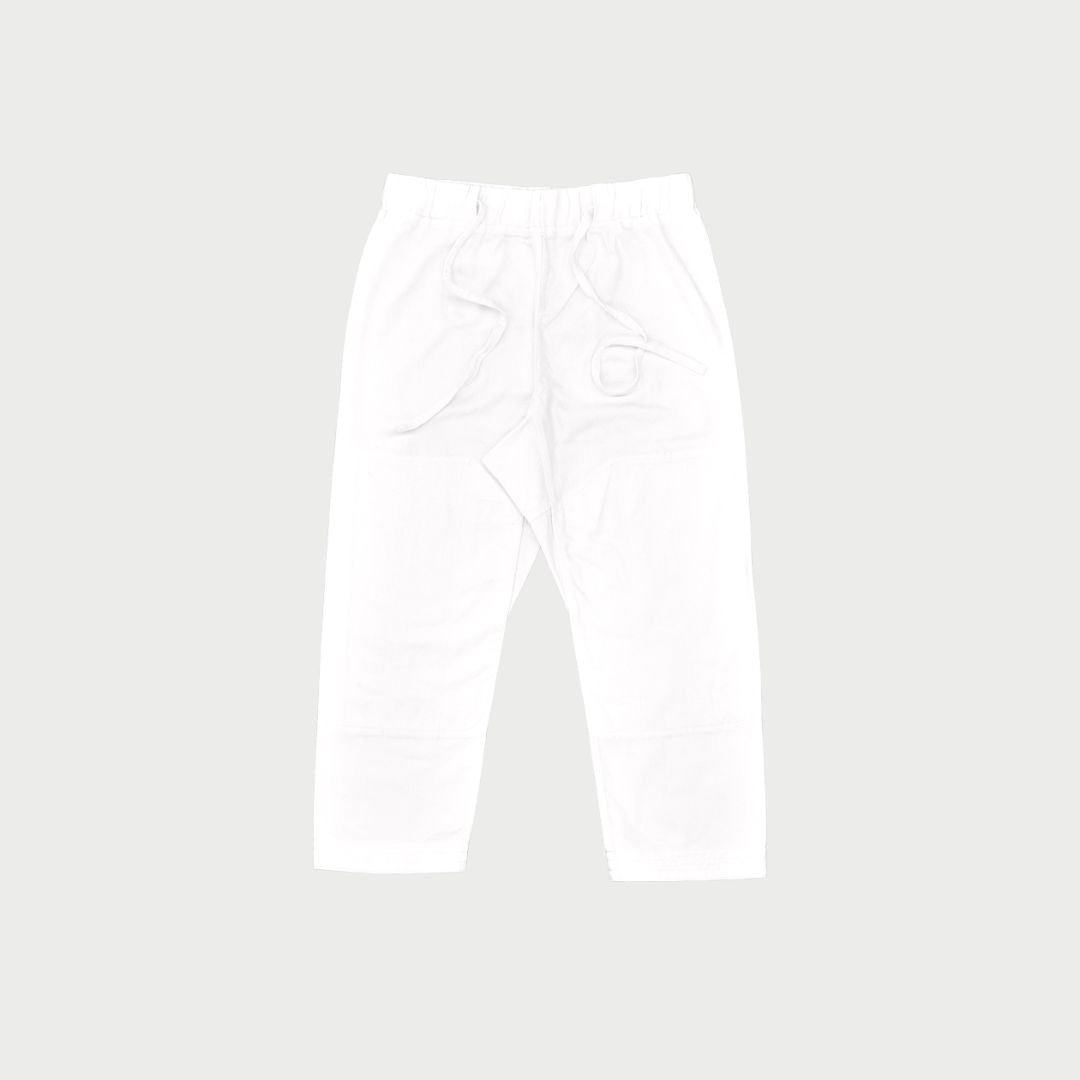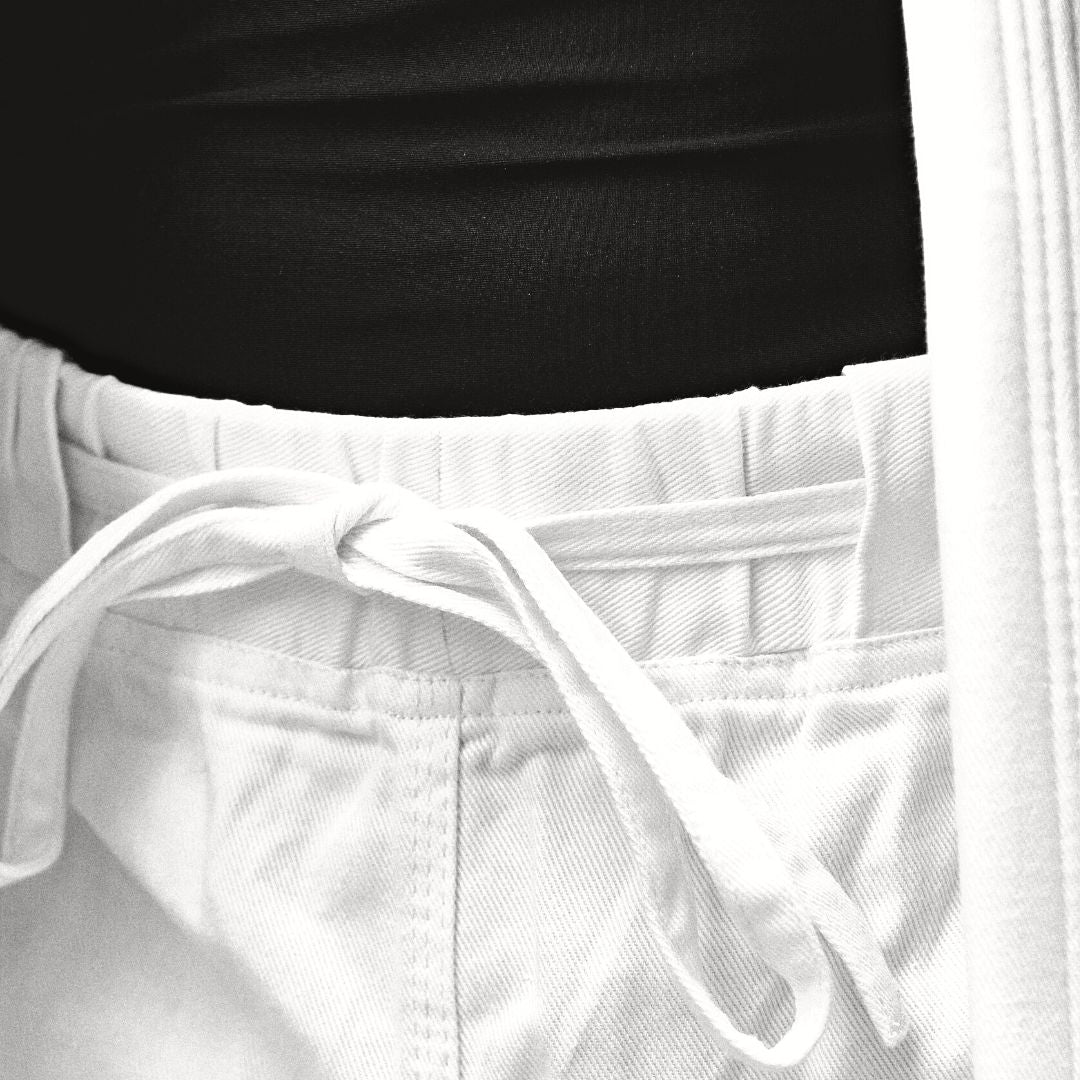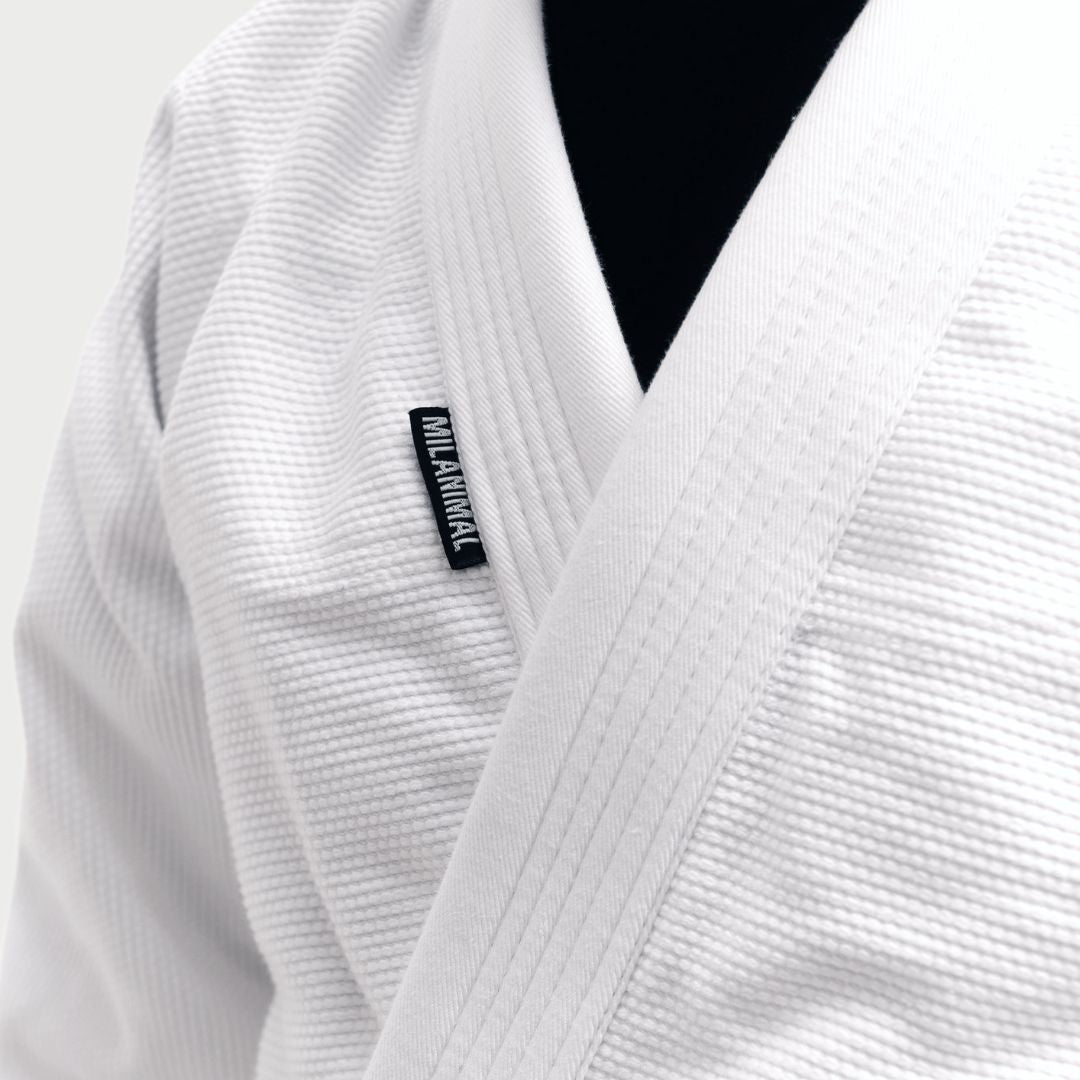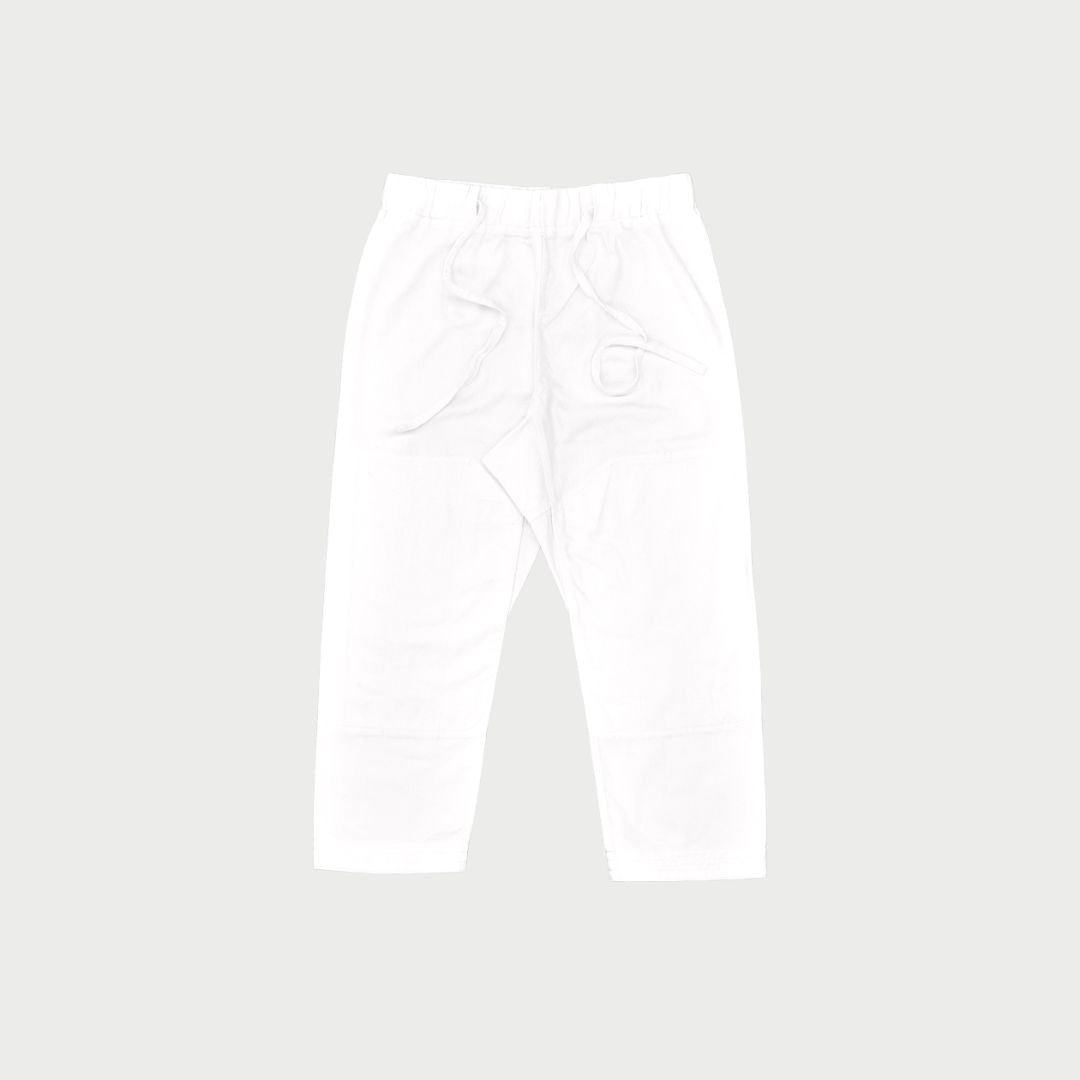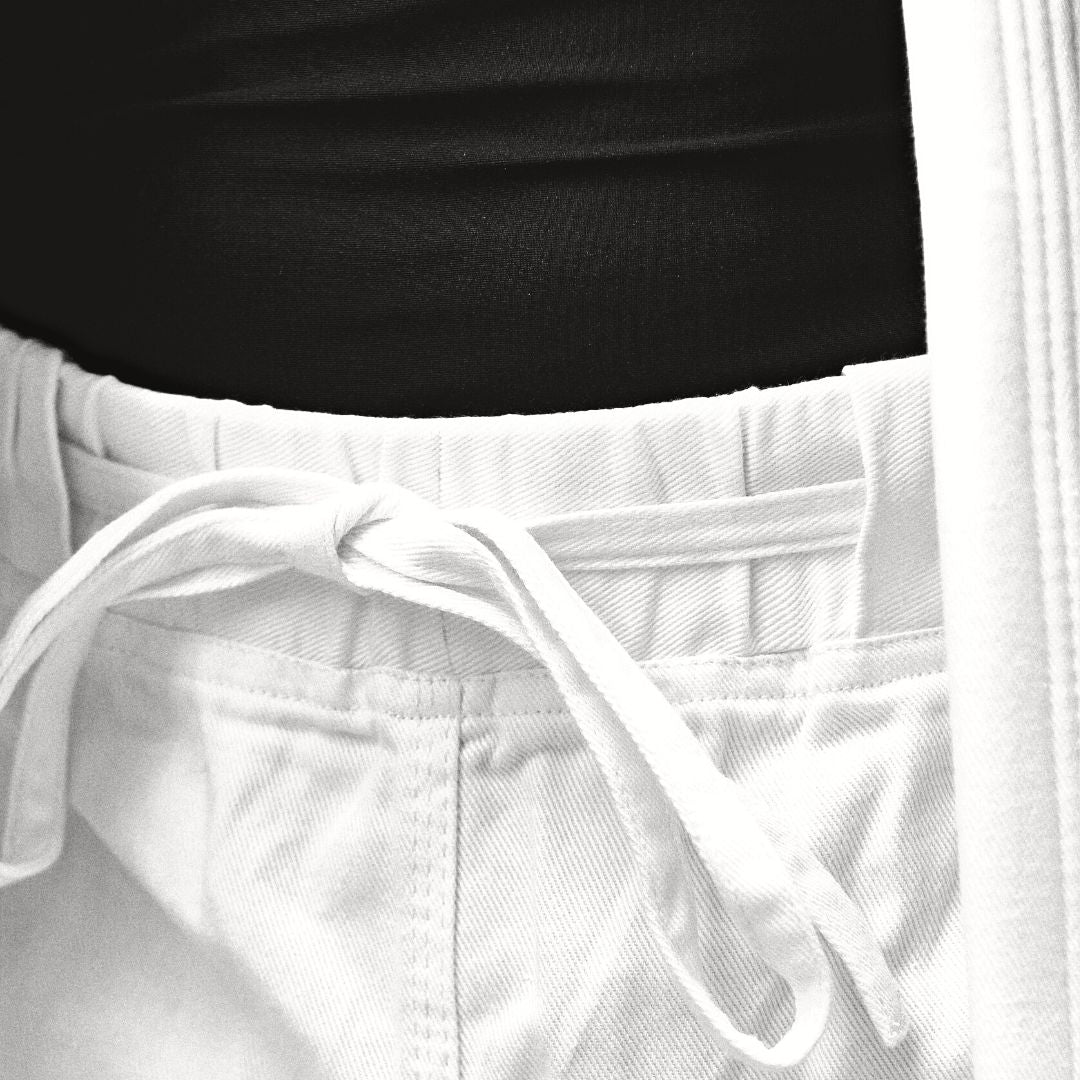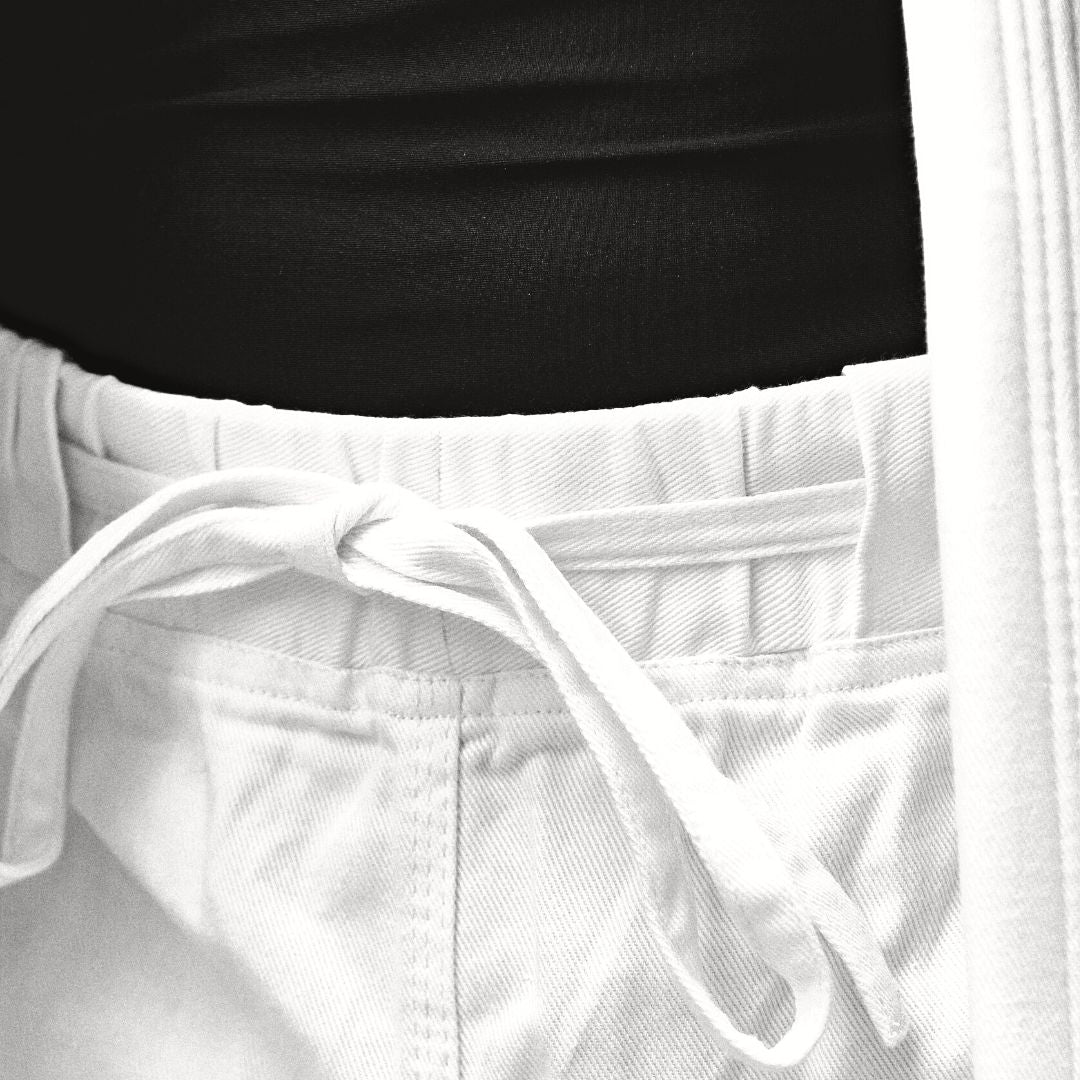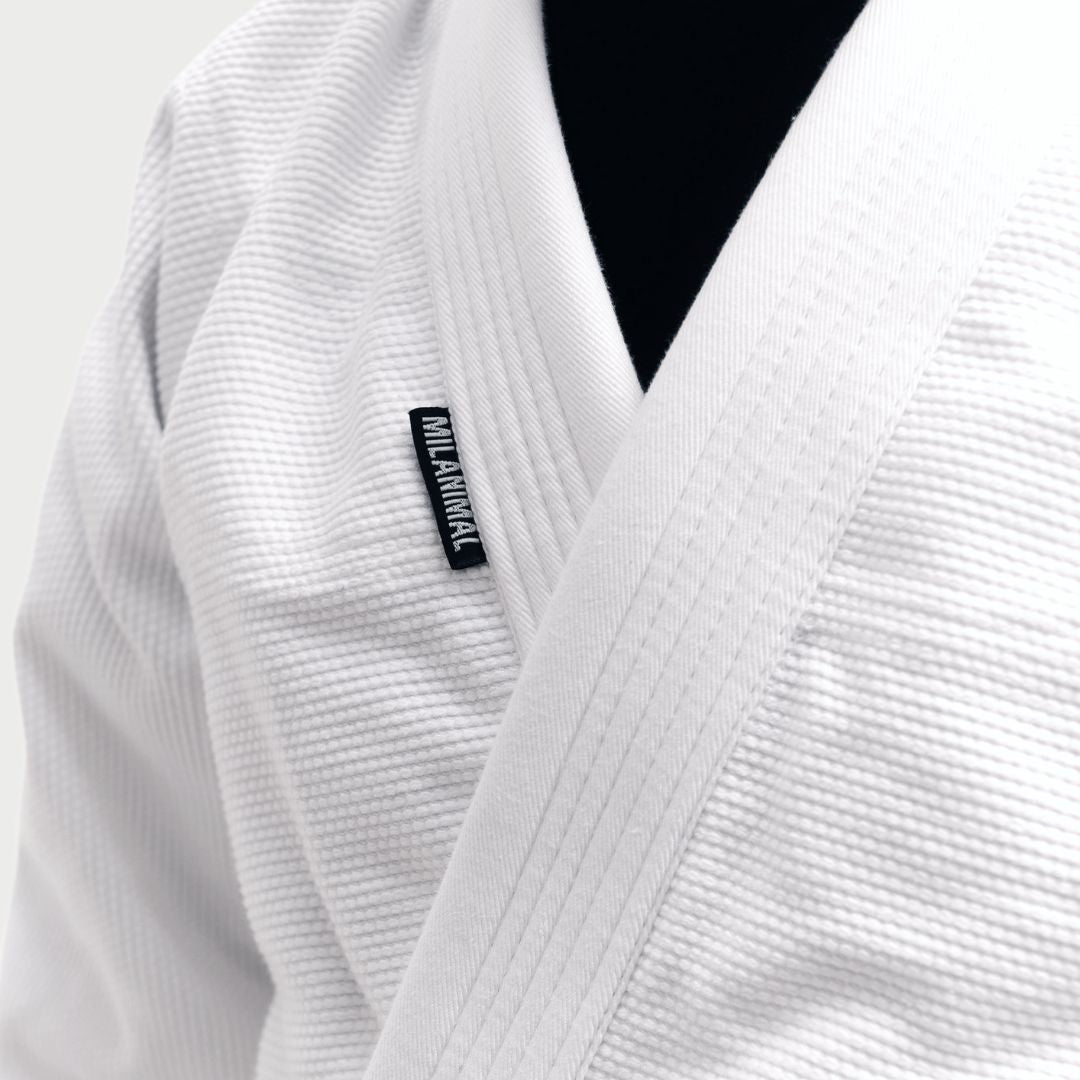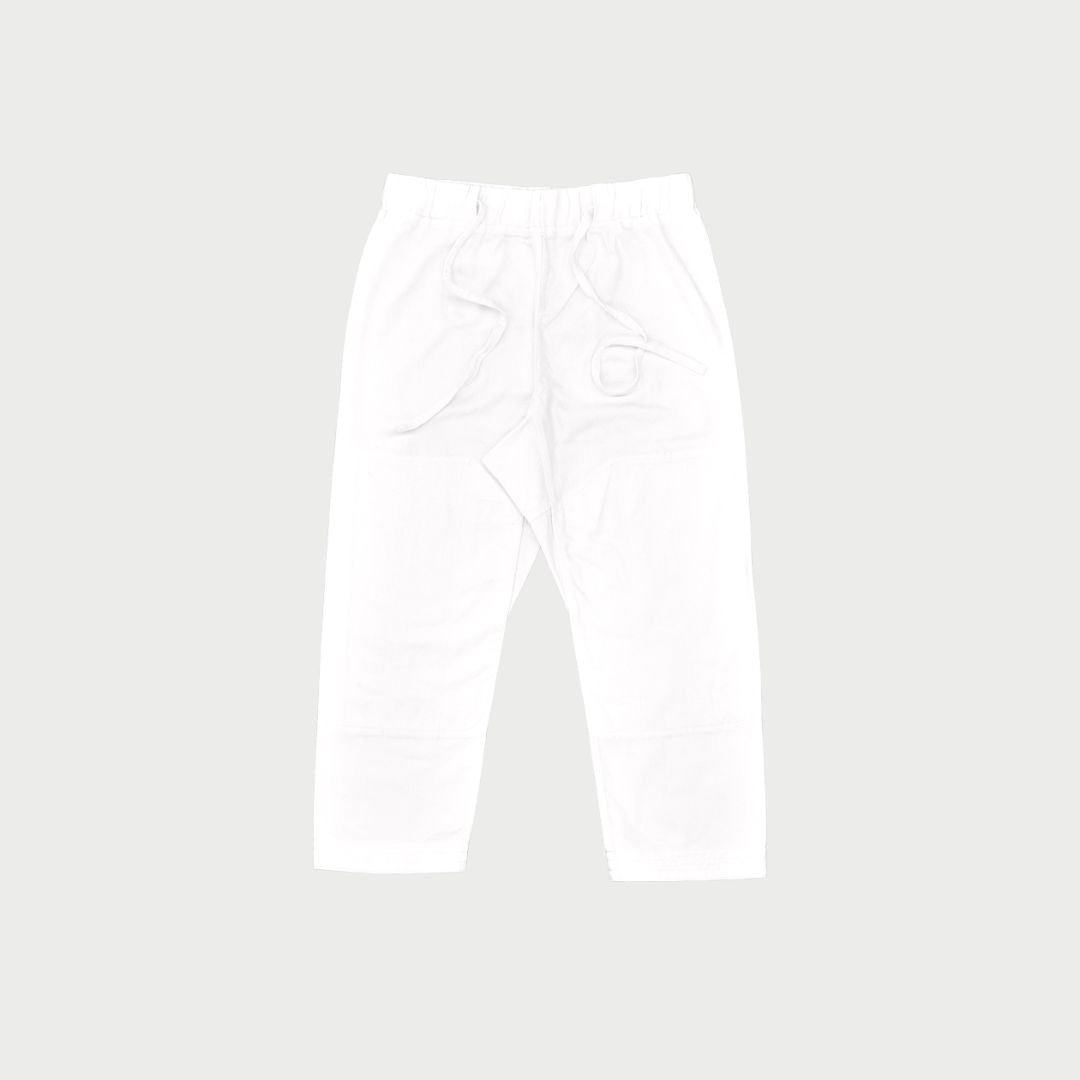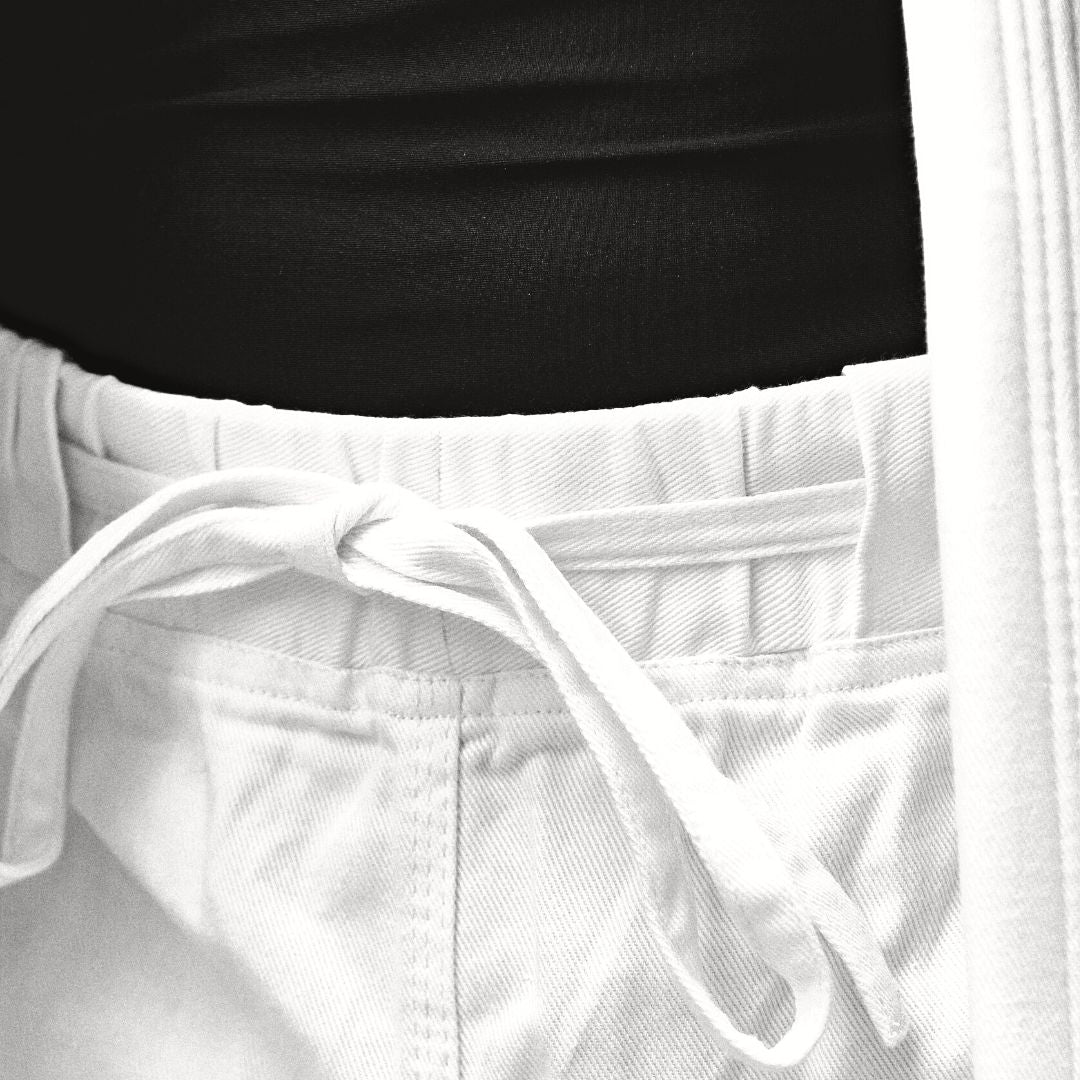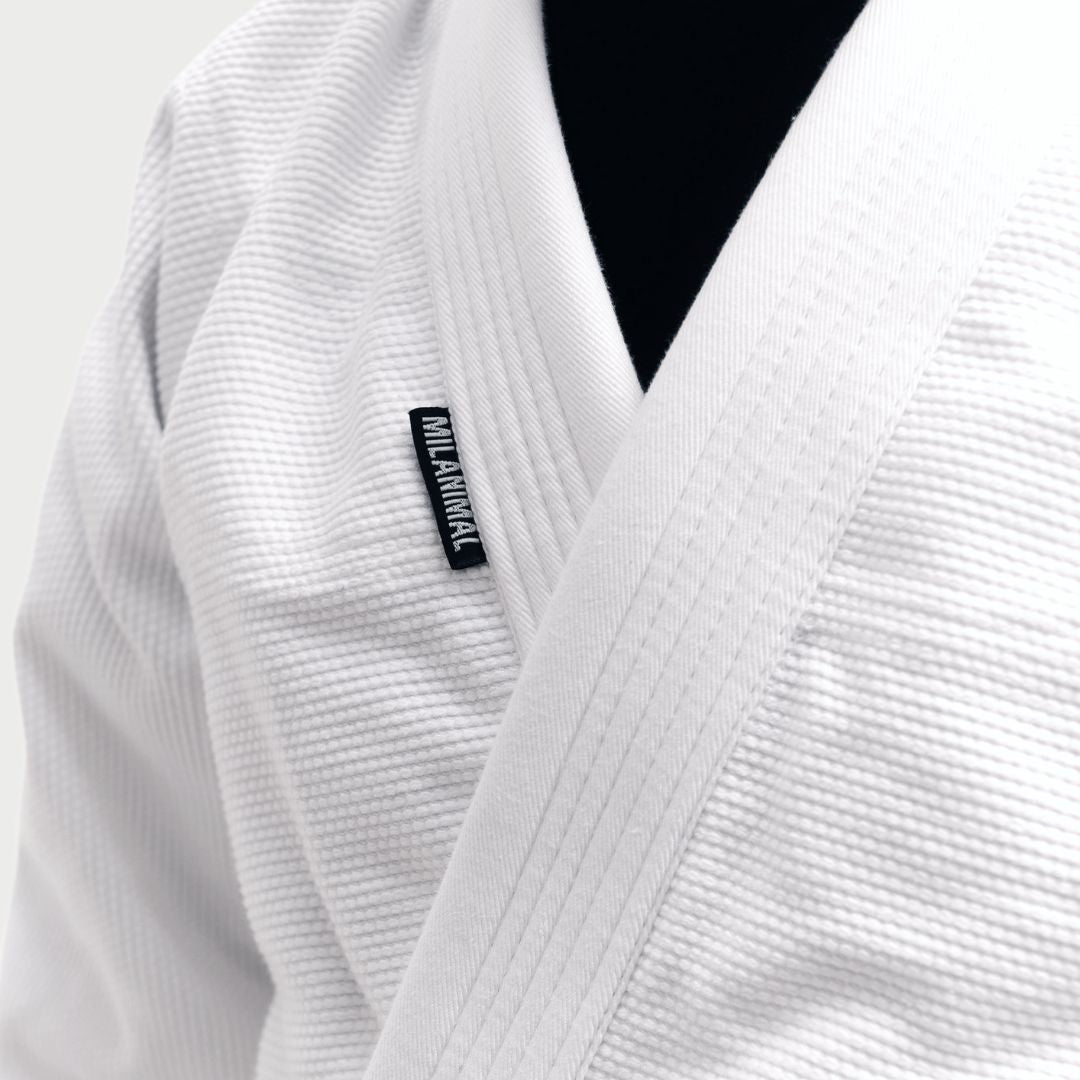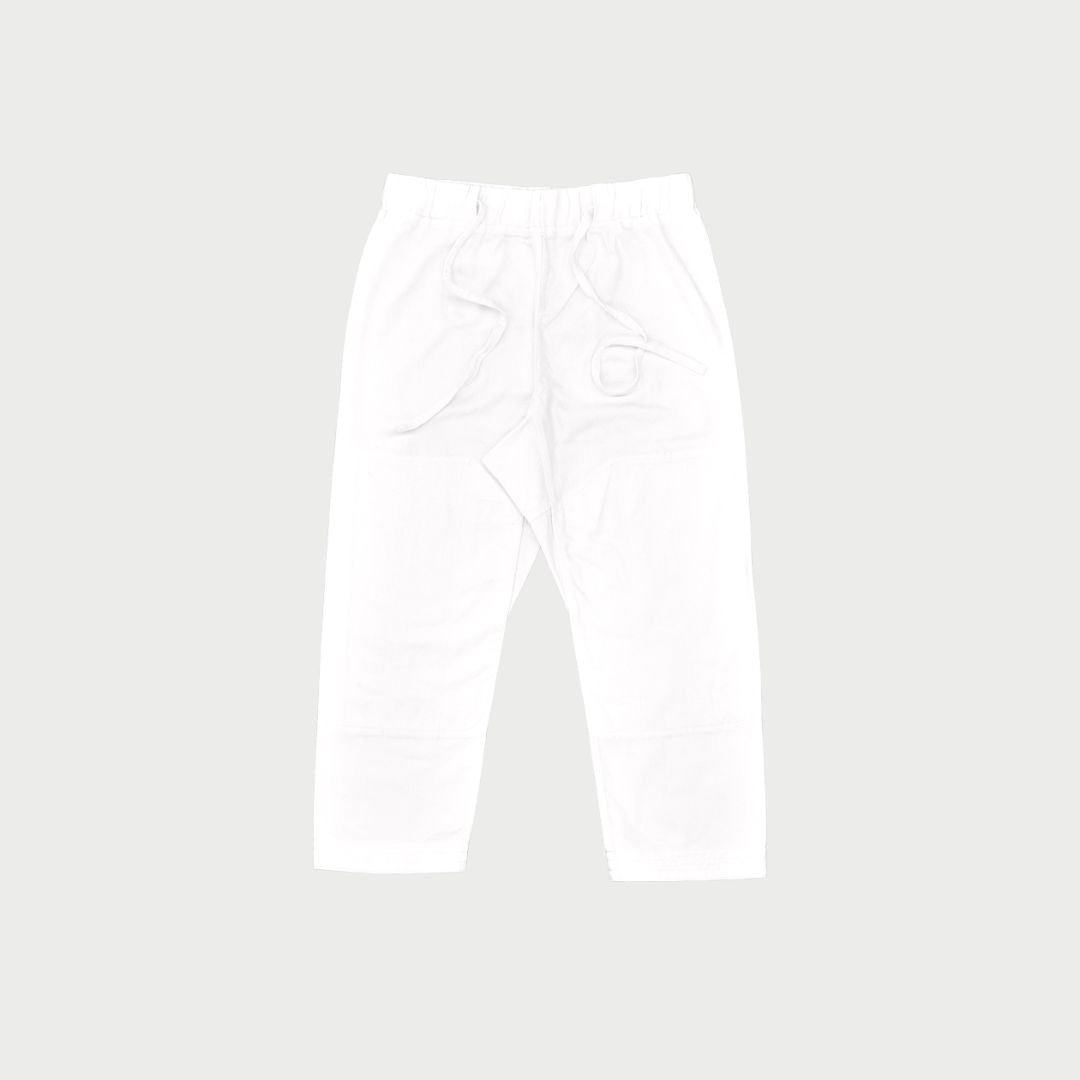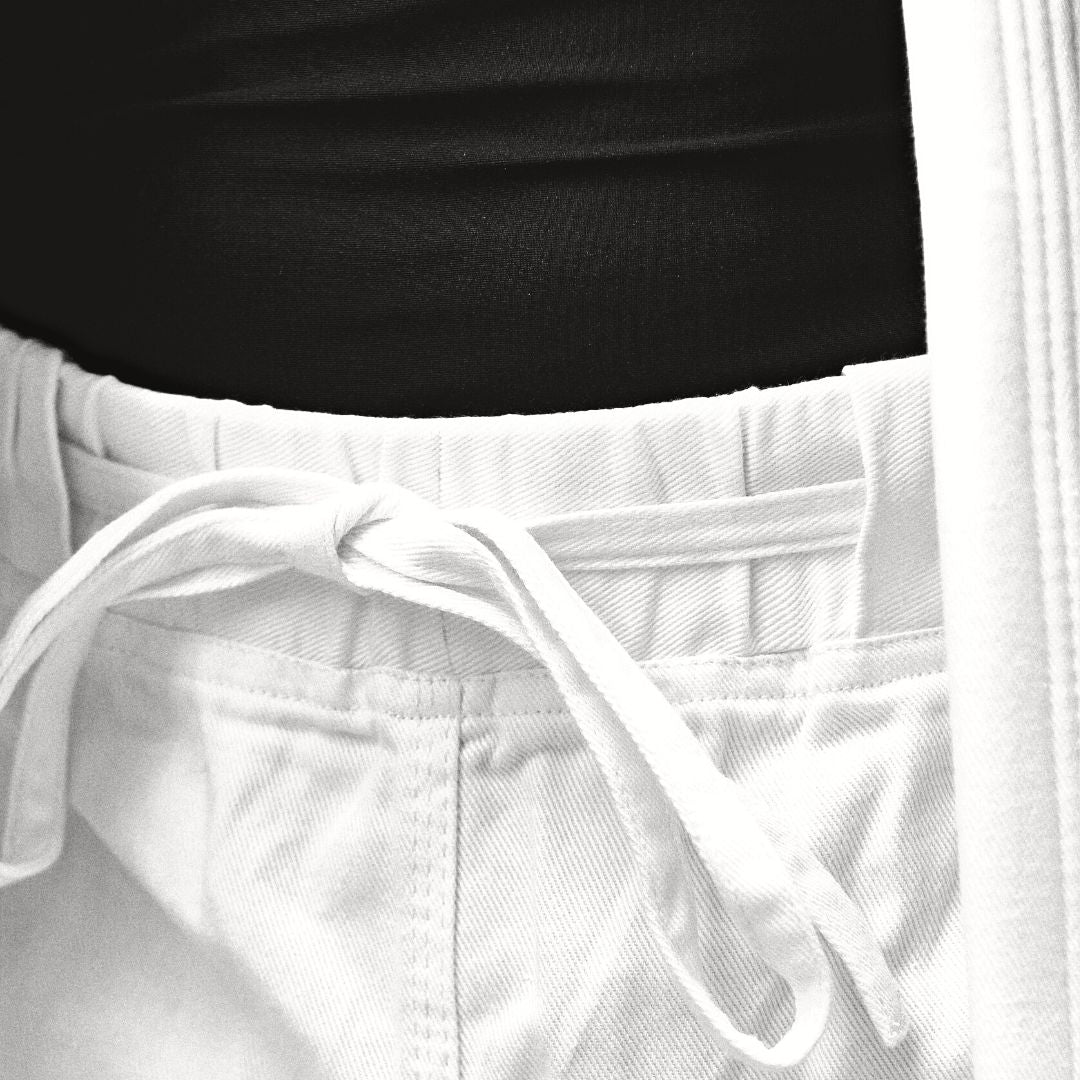 Introducing the 0004 MILANIMAL Jiu-Jitsu Gi:
A Tribute to the All Japan Judo Championships.
Step onto the mat in the spirit of champions with our 0004 MILANIMAL Jiu-Jitsu Gi, a tribute to the iconic All Japan Judo Championships. This gi isn't just a uniform; it's a symbol of your dedication, an embodiment of excellence, and a testament to your roots in the art of Brazilian Jiu-Jitsu.
Key Features:
550 GSM Pearl Weave Fabric: Crafted from 550 GSM pearl weave organic cotton, our gi offers the perfect balance of durability and comfort. The off-white fabric not only feels great but also stands up to the most intense training sessions, just like the champions at the All Japan Judo Championships.
120z Cotton Twill Pants: Our gi pants are made from 12oz cotton twill, providing the ideal mix of sturdiness and flexibility. These pants offer the same robust performance as the judo champions you admire.
Inspired by Tradition: Just like the All Japan Judo Championships, our gi proudly features kanji on the back of the jacket and on the front left, representing MILANIMAL – your Jiu-Jitsu school, your community, and your source of inspiration. Wear it with pride as a symbol of your journey and commitment.
Elastic Waistband: For your comfort and a secure fit, our gi pants include an elastic waistband. It allows you to move freely and confidently, ensuring you're at your best during every roll and grapple.
IBJJF Rules Compliant: Our 0004 MILANIMAL Jiu-Jitsu Gi is designed to meet international Jiu-Jitsu rules, ensuring you're competition-ready and can proudly represent your school at tournaments.
The Inspiration:
The All Japan Judo Championships, held in Nippon Budokan, are one of the most prestigious and revered judo tournaments in the world. For Japanese judoka, it's among the "big three" titles, alongside the Olympics and World Championships. The spirit, tradition, and unwavering dedication exhibited at this event have inspired our 0004 MILANIMAL Jiu-Jitsu Gi.
Just as each judoka at the All Japan Judo Championships represents their roots with pride, our gi allows you to represent MILANIMAL. It symbolizes your connection to your Jiu-Jitsu family, your dojo, and your journey in the gentle art. With every roll, you'll carry the legacy of champions and the inspiration of the All Japan Judo Championships with you.
Elevate your Jiu-Jitsu experience, honor tradition, and demonstrate your commitment to excellence with the 0004 MILANIMAL Jiu-Jitsu Gi. It's more than a gi; it's a symbol of your journey and a tribute to the champions who came before you. Step onto the mats and train like a champion with MILANIMAL.
Care Instructions for Your 0004 MILANIMAL Jiu-Jitsu Gi:
Taking proper care of your gi is essential to ensure its longevity, performance, and to maintain its crisp appearance. Follow these care instructions to keep your 0004 MILANIMAL Jiu-Jitsu Gi in excellent condition:
Machine Wash Cold: When it's time to clean your gi, always use cold water for washing. This helps prevent shrinkage and color fading. Avoid using hot water, as it can damage the fabric and any embroidery or patches.
Gentle Cycle: Set your washing machine to a gentle or delicate cycle. This reduces the stress on the fabric and stitching, ensuring that your gi remains durable over time.
Mild Detergent: Use a mild, non-bleaching detergent. Avoid harsh detergents or fabric softeners, as they can weaken the fabric and affect its performance.
Wash Separately: Wash your gi separately from other clothing items to prevent color transfer and potential damage to the fabric.
Air Dry: After washing, hang your gi to air dry. Avoid using a dryer, as the heat can cause excessive shrinkage and damage the fabric. Hang it in a well-ventilated area, and make sure it's fully dry before storing it to prevent mold or mildew growth.
Iron on Low Heat: If your gi needs ironing to remove wrinkles, use a low heat setting. Avoid excessive heat, which can damage the fabric.
Patch and Embroidery Care: If your gi features patches or embroidery, turn it inside out before washing to protect these details. This prevents them from wearing down or peeling.
Store Properly: When not in use, store your gi in a cool, dry place. Avoid leaving it in direct sunlight or damp areas, as this can cause color fading and deterioration of the fabric.
Regular Inspections: Periodically check your gi for any loose threads, holes, or signs of wear. Promptly repair any damage to extend the gi's lifespan.
By following these care instructions, you'll ensure that your 0004 MILANIMAL Jiu-Jitsu Gi remains in excellent condition, providing you with both the performance and appearance you expect. Proper care not only enhances the gi's durability but also respects the tradition and commitment it represents in the world of martial arts.
It's important to note that due to the use of organic cotton, your 0004 MILANIMAL Jiu-Jitsu Gi may experience some shrinkage. Organic cotton tends to be more responsive to washing and may shrink up to 5% of its original size. To account for this, we recommend:
Pre-Shrinkage Fit: When selecting the size of your gi, consider that it will likely shrink during the first few washes. Choosing a slightly larger size can help ensure a comfortable fit even after this initial shrinkage.
Follow Care Instructions: To minimize shrinkage, continue to follow the care instructions provided. Using cold water, a gentle cycle, and avoiding the dryer will help maintain the gi's size and shape as much as possible.
Periodic Reevaluation: After washing your gi several times, periodically reevaluate the fit to ensure it still meets your preferences and performance needs.
By being mindful of the potential for shrinkage and taking the necessary precautions, you can enjoy the comfort and performance of your 0004 MILANIMAL Jiu-Jitsu Gi while preserving its longevity and appearance.
Discount Code 0004INHOUSE for no shipping.
Estimated Release: Early December.
| | XS | S | M | L | XL |
| --- | --- | --- | --- | --- | --- |
| European (EU) | 44 | 46 | 48 | 50 | 52 |
| European Collar (EU) | 37 | 38 | 39 | 41 | 42 |
| French Tops (FR) | 44 | 46 | 48 | 50 | 52 |
| Italian (IT) | 44 | 46 | 48 | 50 | 52 |
| UK/US Chest | 34 | 36 | 38 | 40 | 42 |
| UK/US Collar | 14,5 | 15 | 15,5 | 16 | 16,5 |
| UK/US Waist | 28 | 30 | 32 | 34 | 36 |

Still not sure what size to purchase?

Email Us